Books for Life is where I share bookish lists, recommendations, and favourites. You can also catch me talking about non-bookish things here, as well as my life outside of blogging. Today I'm talking about…
queer sci-fi books i love
Over the years I've had this blog, I've talked about queer books a lot. I've talked about queer retellings, under-rated faves (twice), ownvoices faves, and a bunch of other topics. So I thought I'd do a bunch of posts about my all time fave queer books, broken down into genres. Sound good? I think so *sunglasses emoji* So today I'm talking about my fave queer sci-fis and they are:
lyra

Lyra is an m/m retelling of the myth of Orpheus and Eurydice and I loved it. I have loved every single thing Ive read of Erica's but this remains one of my faves. The myth is one I have loved forever, and the way Erica wrote it in space and queer was just so beautiful??? There's also Deaf/hard of hearing rep in this story, as well.
ida

Yay for #AusQueerYA written by a queer author! We 100% absolutely need more of these, and I hope that Ida can help pave the way for more. Ida was super interesting and I loved all the characters, especially some of the side characters, which is great because no cardboard cutout sides in Ida. I've actually been thinking this would make a great movie, and I stand by that.
willful machines

When I picked up Willful Machines I knew I was going to like it but I ended up loving it. There's questions about humanity and morality and love and also the cutest ship ever. The main character is the most awkward little turtle boy and I adored him endlessly. Be warned, though, you'll probably want a sequel after you read this but no such luck as of yet.
sidekick squad

This series is just so wholesome and adorable. Sure, there are nefarious villains around but the relationships between the main characters are the cutest most supportive and adorable ones I have possibly ever come across. And this series would have to be up there as one of the most diverse, as well. I honestly can't wait until the third book!
they both die at the end

This book was damn good. Considering the fact that the two narrators meet and form a friendship over the course of one day and that I was so invested is a testament to Silvera's writing. I honestly don't know why I haven't picked up his debut yet, considering I love this and History so much. I guess I don't want my heart broken for a third time? But honestly, this book is beautiful and brutal in equal measure, and leaves you thankful for the days you've got.
scardust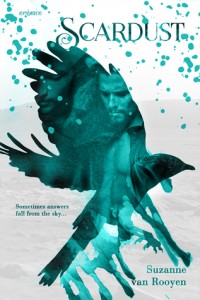 Scardust is actually new adult but since new adult novels are so often left to float in the abyss between YA and adult fiction, I wanted to include it on this list. Also because I loved it and it's queer and sci-fi. There's not too much I can say about this book without completely ruining it but I'll tell you that it's immersive, is bigger and better than it seems, it has a great ship, an adorable love interest, and a focus on family. I mean, if I hadn't read it that sentence would make me want to so you definitely should.

What are some of your fave queer sci-fi books? Let me know below!


Posted on: July 17, 2018 • By: Chiara