What: Willful Machines by Tim Floreen
Who: Simon Pulse
When: October 20th 2015
How: A copy of this novel was provided by Simon & Schuster for review via Edelweiss.
In the near future, scientists create what may be a new form of life: an artificial human named Charlotte. All goes well until Charlotte escapes, transfers her consciousness to the Internet, and begins terrorizing the American public.

Charlotte's attacks have everyone on high alert—everyone except Lee Fisher, the closeted son of the US president. Lee has other things to worry about, like keeping his Secret Service detail from finding out about his crush on Nico, the eccentric, Shakespeare-obsessed new boy at school. And keeping Nico from finding out about his recent suicide attempt. And keeping himself from freaking out about all his secrets.

But when the attacks start happening at his school, Lee realizes he's Charlotte's next target. Even worse, Nico may be part of Charlotte's plan too.

As Lee races to save himself, uncover Charlotte's plan, and figure out if he can trust Nico, he comes to a whole new understanding of what it means to be alive … and what makes life worth living.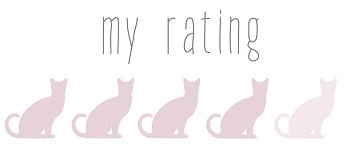 First up let me say this: I need the sequel for Willful Machines right freaking now. And: if there is not a sequel for Willful Machines released (which I think is unlikely but still) I will be extremely upset. Because I really enjoyed Willful Machines, and I think YA really needs sci-fi stories more like this one.
Ones that feature adorable protagonists like Lee. Seriously, he is incredibly adorable, and self deprecating, and completely relatable. I adored his robotics nerdiness. I adored his inner monologue about Gutless Lee and Kamikaze Lee reactions. I adored his little witty quips to Bex and Nico (!!!). I adored how he stood up when he had to – even though he was scared. He wasn't your average super badass and completely capable YA hero, and I'm pretty certain that's why I loved him so much. He's adorkable, one might say.
Ones that feature a gay couple between said adorable protagonist and the cute as heck new boy, Nico. Nico and Lee are a 100% completely shippable couple. But it's not easy between them. For one: Lee is the US president's son, and definitely not out about being gay. Nico does not care about being out or not. For two: oh, wait. SPOILER ;D Seriously. There's a fabulous interaction between these two beyond them just being a freaking cute as shit couple.
Ones that feature the questioning of humanity. I love these kinds of books. I LOVE THEM. Every time there's a book that questions what makes us human I get extremely excited, because it's just a topic that I think is very interesting, and very open to discussion (that it never really gets). In Willful Machines there's a focus on the notion of free will, and whether we are actually making choices or whether they are predetermined for us. Ah, this had me intrigued because it was a fresh spin on the humanity question!
Ones that leave you suspecting everyone. And I mean everyone. No one was exempt from my distrust, except for Lee, of course. I suspected every character of being completely evil and out to get the world (and precious Lee). And then even when I thought I had the evil mastermind in my clutches, I was thrown off again, and wondering if I really had them pinned or not. Guessing is such a great experience because more often than not we're given such clear messages about the bad guys that by the time they're revealed it's just like: w o w I so totally didn't see that coming from page one. But Willful Machines managed to keep me guessing right up until the end.
Ones that make you want a sequel ASAP. Which is actually painful, but still. I NEED THE SEQUEL AFTER THAT ENDING. I need to know how everything turns out – how everyone turns out and just GIMME A SEQUEL RIGHT NOW PLEASE.
If you can't tell: I really enjoyed Willful Machines, and I am so looking forward to where Lee's journey will take him next!
© 2015, Chiara @ Books for a Delicate Eternity. All rights reserved.

Posted on: October 7, 2015 • By: Chiara