About the Girl Behind the Blog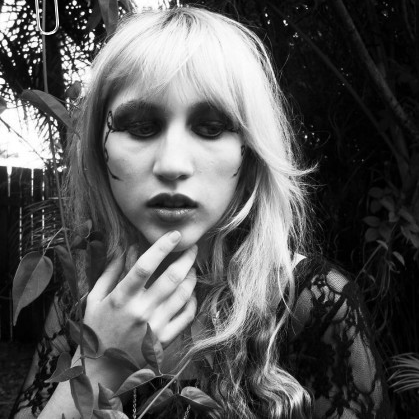 My name is Chiara (chee-ah-rah). I am 26 years old. I am a lover of books, a watcher of TV shows and movies, an aspiring author, a biologist, and a queer youth worker. I live in Australia, where I believe it does not rain enough.
On the lovely day of June 3rd 2013, Books for a Delicate Eternity was born. Book reviews, discussions of all kinds, snap-shots of my life, spotlights on artists, and many more things can be found on this blog of mine. I hope you are enticed by my content, and stay for my winning personality. I kid. *whispers* Kind of.
If you would like to learn more about me, the girl behind the blog, I highly recommend looking up this tag. I talk about my life, and writing, and other such things.
I sincerely hope you will stay a while, bring over a hot drink of your choice, curl up under a blanket and share in my love of books, cats, and everything in between.
Much love and future favourite books,
Guest Posts:
Five YA Series Ending in 2018 @ Ibrary
Five YA Series Starting in 2018 @ Ibrary
Five More Backlist #LoveOzYA on My TBR @ Ibrary
Five Backlist #LoveOzYA on My TBR @ Ibrary
Four Adult Books for YA Readers @ Ibrary
Five #LoveOzYA Thrillers on My TBR @ Ibrary
Six Awesome YA Adaptations @ Ibrary
Four Reasons to Read The Raven Cycle @ Ibrary
The Importance of LGBTQIA+ Retellings @ The Daily Prophecy
Five Fantastic and Finished Aussie YA Series To Read @ Ibrary
Five Great YAs with Male Narrators @ Ibrary
LGBTQIA+ Erasure in the Book Blogging Community @ Chasing Faerytales
Five Hidden Gems of Aussie YA @ Ibrary
In Defence of Fan Fiction @ Chasing Faerytales
Ronan Lynch: Hella Gay & Why It's a Good Thing @ Word Revel
How Do I Love Teeth @ Gay YA
How David Levithan Stole My Heart @ Gay YA
Interviews:
The Beautiful Bloggers Tag @ 21st Century Once Upon a Time
Book Blogger Spotlight @ Books + Publishing
Contributions:
Diversity in Fiction @ Diva Booknerd
Do You Call Yourself a Feminist @ Word Contessa
You're Just My Type – Chiara's Picks @ The Novel Hermit