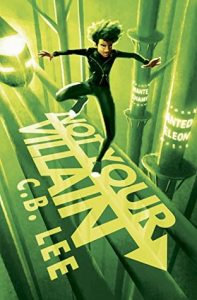 What: Not Your Villain (Sidekick Squad #2) by C.B. Lee
Who: Duet
When: October 5th 2017
How: A copy of this novel was provided by Interlude Press for review via Net Galley.
Bells Broussard thought he had it made when his superpowers manifested early. Being a shapeshifter is awesome. He can change his hair whenever he wants, and if putting on a binder for the day is too much, he's got it covered. But that was before he became the country's most wanted villain.
After discovering a massive cover-up by the Heroes' League of Heroes, Bells and his friends Jess, Emma, and Abby set off on a secret mission to find the Resistance. Meanwhile, power-hungry former hero Captain Orion is on the loose with a dangerous serum that renders meta-humans powerless, and a new militarized robotic threat emerges. Everyone is in danger. Between college applications and crushing on his best friend, will Bells have time to take down a corrupt government?
Sometimes, to do a hero's job, you need to be a villain.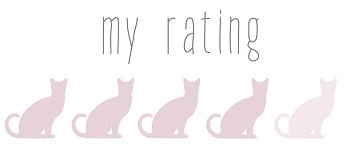 Not Your Villain was so sweet. There's some intense things happening in the story but there is this underlying adorable wholesomeness to this series that I adore, which is why I like it so much.
I do have to say that the first 40% or so of Not Your Villain is pretty much a recap of Not Your Sidekick but from Bells perspective. In some ways it did add to the story because Bells's background in terms of his superpowers and his time as Chameleon were explored. But in some ways it wasn't the best. The recaps of the parts that were from Jess's perspective in Not Your Sidekick were brushed over incredibly fast, even though the events were through Bells's eyes this time around. I would have preferred these parts to be a little more in depth because it felt very "this happened and then that happened", which just didn't feel like enough.
There were some awkward time jumps in other areas of the story, which sometimes left me confused. Scenes would end abruptly, a character would suddenly be there, a conclusion would be made without much conversation, and sometimes there was no real travel between places, either. This made the story feel disjointed at times and I had to try and figure out what had happened. It didn't hinder my enjoyment by any means, but it was something that took me out of the flow of the story.
Bells Broussard is adorable. This black trans boy has my heart to the end. I love him to pieces, and unless the next book manages to blow me out of the water I think that Not Your Villain will remain my favourite of the series. Bells is popular with pretty much everyone but that's because he's sweet, not a jerky, unattainable job type. He's kind to everyone, wants to make people happy (but not in a gross, self sacrificing way), and is supportive of the people he loves. I want the very best for my boy.
One of the things I love most about this series is the overall acceptance of the world these characters live in. It's so refreshing to see queer characters not have to face hatred, bigotry, and discrimination. I really hope that one day the world is like this, and parents are loving and supportive (BELLS'S DAD IS EVERYTHING), and no-one misgenders people, and being queer is just accepted. I really appreciated that even the terrible people in this story never once misgendered Bells.
Another thing I loved about Not Your Villain was the introduction of even more LGBTQIAP+ characters! *cheering* Emma is exploring her sexual and romantic orientations and thinks she may be on the ace and aro spectrums, one of Bells's brothers is ace and aro, his other brother has a boyfriend, and Jess's little brother has a crush on Bells (which was so cute). I love seeing the lives of LGBTQIAP+ characters intersect because it is very true to life. Also, just yes for more than one (or tops, two) queer characters in one book!
I am honestly very much looking forward to the third book in the Sidekick Squad series. I'm hoping that it won't be the last because this series is so sweet and diverse and lovely in all kinds of ways.
© 2017, Chiara @ Books for a Delicate Eternity. All rights reserved.
trigger warning: gender dysphoria, use of ableist language, reference to parental abduction, reference to physical fights, abduction, missing/abducted parent, unlawful experiments, train accident (no injuries or death), explosion, fire, and police pursuit (somewhat violent) in this novel

Posted on: October 13, 2017 • By: Chiara