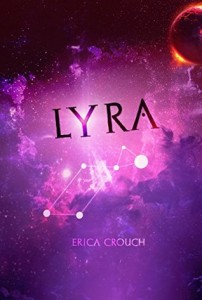 What: Lyra (in the Polaris Awakening Anthology) by Erica Crouch
Who: Patchwork Press
When: September 30th 2015
How: Purchased.
Every time Orpheus brings out the buzzing discs of his lyre, the entire Port level of Polaris falls silent and the dingy halls clogged with fumes from the docked transports don't seem so dark. Though his home has always been on the Argo, his father Jay's infamous cargo ship, Orpheus knows he belongs somewhere else — with someone else. But his relationship with Eury has to remain a secret, because the son of a politician cannot be seen dating a port rat like himself.

When their relationship is discovered by Eury's cruel and calculating mother Meira, she forces her son to enlist in the dangerous Elite class of the U.R.S.A., and an unprepared soldier never lasts long in training. Orpheus devises a plan to smuggle Eury to safety with the help of his father's crew. But when Eury is late, Orpheus turns back and everything he's ever loved begins to disappear before his very eyes.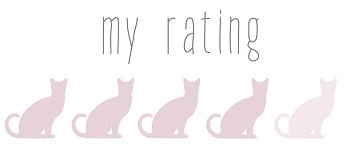 I absolutely adored Lyra. I was sucked in the moment I started it, which really wasn't surprising, because this is Erica Crouch we are talking about – aka MY FAVOURITE AUTHOR.
I'd been saving Lyra, because it was the only piece of Erica's that I hadn't read, and I didn't know when she would be releasing another story/book/etc., and I wanted to have something on hand. But then I was just: I cannot wait any longer; I need more of Erica's writing in my life. So I read it.
And I loved it.
Lyra was so many things. It was romantic: I shipped Orpheus and Eury, and I desperately wanted them to end up together. It was painful: I felt so much for everything that Eury was going through, and I wanted to spirit him away and save him. It was about family: Orpheus's dad is the loveliest person in the world, and I want every queer kid's dad to love them like he loved Orpehus. It was painful: because not everything turns out perfectly, and because I wanted them to for Orpheus and Eury. It was beautiful: the words Erica uses, and the way she describes things were gorgeous, as per usual.
Out of this entire story, there were only two things I wanted more of:
1) A little bit of a background about Orpheus and Eury. I want to know how they came to be together, and care so much about each other. Just a line or two, or maybe a flashback could have just given that little bit more of an insight into their beautiful relationship.
2) Just generally more. I want a whole book about Orpheus and Eury. I want their beginning – I want them meeting, and becoming friends, and then becoming more, and kissing for the first time. I want the part that comes just before Lyra, where they're together and figuring out their relationship and how much they care about each other. I want the first time Orpheus introduces Eury to his dad, and has him over for dinner. I want the events of Lyra, but longer and more drawn out. I want what comes after Lyra. I just want more of this story because it was just so incredibly gorgeous. Considering I have so much love for these characters after only reading about them for such a short time, I can only imagine how much I would adore them after a whole novel.
If you're looking for a beautifully written sci-fi romance with a gorgeous m/m couple at the centre then look no further. Lyra is for you.
© 2016, Chiara @ Books for a Delicate Eternity. All rights reserved.
trigger warning: domestic violence, physical assault (causing loss of hearing), forced military enlistment, and mention of murder and suicide in this novel

Posted on: February 20, 2016 • By: Chiara