What: They Both Die at the End by Adam Silvera
Who: HarperTeen
When: September 5th 2017
How: A copy of this novel was provided by HarperCollins for review via Edelweiss.
On September 5, a little after midnight, Death-Cast calls Mateo Torrez and Rufus Emeterio to give them some bad news: They're going to die today. Mateo and Rufus are total strangers, but, for different reasons, they're both looking to make a new friend on their End Day. The good news: There's an app for that. It's called the Last Friend, and through it, Rufus and Mateo are about to meet up for one last great adventure and to live a lifetime in a single day.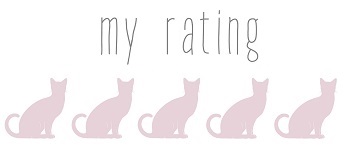 Well, this is the second time this year that Adam Silvera has broken my heart.
To be honest, I only opened They Both Die at the End on my Kindle to get it to page one (this is just something random I do when I get new docs on my Kindle). But then my eyes drifted to the first line, and the second, and before I knew it I was 15% in. I guess this is the reading equivalent of "my finger slipped".
I guess this could be a spoilery paragraph, although I don't think so considering everything, but just in case: One of the completely weird things about reading this book is that you know the ending. I mean, it's in the title. They Both Die at the End. They Both. Die. At the End. And yet somehow I was still a mess when I got to the end. I suppose this is a credit to Silvera as a writer that the tragedy of this book was so hard hitting even though I knew it was coming from page one.
Even with the title playing on my mind the entire time I read They Both Die at the End I desperately wanted it to not be true. I was like: yes, there's going to be some magical way for both Mateo and Rufus to be the first two that evade death via phone call. There's some way that by being together it just won't happen. There's just some way that they won't both die at the end. Ah yes, self torture whilst reading is such a dream.
I think it's needless to say that I adored Mateo and Rufus. They were so completely different, and yet somehow fit together so perfectly. I friendshipped them and shipped them, and that's just great. I love strong friendships, and these two boys managed to forge one in the length of a singular day. Their whole relationship was beautiful – from the moment they met, to how they grew with each other, to those soft moments towards the end. I adored Mateo and Rufus as Mateo and Rufus because they were just meant to find each other.
I'll touch on the diversity because diversity is important to me and important in general. Rufus is a bisexual Cuban-American boy, and Mateo is a gay Puerto Rican boy. Can I get a YES for queer diversity, and a HELLS YES for an interracial couple that's two POC? I loved the diversity in this book a lot, and I want more books that are this fearlessly diverse.
To be honest, I just really loved this book. It was emotional, it was about relationships, it was about making the best of the time you have, it was about growing as a person, it was about coming out of your shell. It was about so many things without being over the top – each element was beautifully fleshed out and the pacing of each of them was incredibly realistic, as well.
If you're looking for a book that will make and break your heart in one go then I'd say give They Both Die at the End a chance.
© 2017, Chiara @ Books for a Delicate Eternity. All rights reserved.
trigger warning: death of mother (childbirth), death of family via drowning caused by car accident (mother, father, sibling), reference to serial killings, father in coma, physical assault, death themes, suicide of parent, incarcerated parents, animal death (gore), death of parents in house fire (arson), use of ableist language, absent mother, death of father (multiple sclerosis), death of ant (ectopic pregnancy), diagnosis of chronic muscle disease, reference to bullying, suicidal ideation, suicide bombing, explosion, reference to multiple suicides, death via car crash/accident, death via fire in this novel

Posted on: September 8, 2017 • By: Chiara