Books for Thought is where I post a discussion topic related to books, reading, writing, or something pertaining to one of the three. I hope you'll join in, and discuss today's topic of
underrated lgbtqia+ novels
Today I wanted to share some of my favourite LGBTQIA+ novels that I think deserve more love, and that have under 1,000 ratings on Goodreads. I honestly enjoyed all of these books, and I would love to see them read and talked about and celebrated for the great stories that they are. So, here you go!
Between You & Me by Marisa Calin (review)
This book was really lovely and sweet, and I absolutely recommend reading it. The main character develops a crush on her female teacher, and references her best friend only as "you", making the gender of the character – if any – completely unknown.
I already mentioned this in my LGBTQIA retellings rec post, but I had to mention it again here because I LOVE THIS BOOK. I honestly have never read a novella that I have loved as much as this one. The shipping feels, the storyline – everything was really lovely.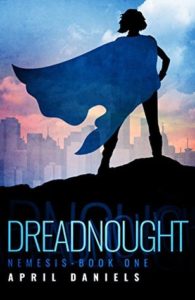 Dreadnought by April Daniels (review)
This ownvoices trans book was DELIGHTFUL. I absolutely loved Danny, and I loved strong she was in the face of a lot of terrible things that happened to her. I absolutely cannot wait to read about the young woman that she grows into as this series goes on.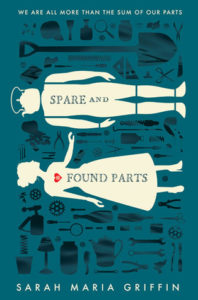 Spare and Found Parts by Sarah Maria Griffin (review)
THIS BOOK WAS SO NICE. Spare and Found Parts is soft and quiet and absolutely delightful. The writing style in this book is incredibly lyrical, and it was also super awesome to see a queer girl of colour at the helm of a steampunkish, futuristic, sci-fi/fantasy novel.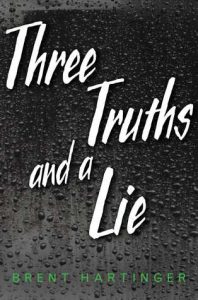 Three Truths and a Lie by Brent Hartinger
I read this book in one night! I loved the mystery/thriller aspect, and I don't want to spoil anything but if you should read this book for any reason it should 100% be for the ending. It was *thumbs up emoji*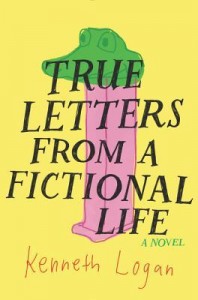 True Letters from a Fictional Life by Kenneth Logan (review)
I don't think I have ever read a book with a more authentic teenage voice. In my review I could not stop flailing about it because it was amazing. I absolutely love voices that feel real, and James's voice in True Letters from a Fictional Life is hands down one of the best I've read.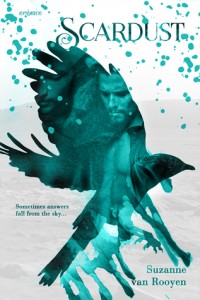 Scardust by Suzanne van Rooyen (review)
Queer NA sci-fi. Enough said? If not, there's also an adorable character named Crow, sci-fi elements that haven't been done to death, and a really lovely romance. AND A DOG. And great family relationships, as well.

What about you? What are some under-rated LGBTQIA+ books you love?

Posted on: March 21, 2017 • By: Chiara