Books for Thought is where I post a discussion topic related to books, reading, writing, or something pertaining to one of the three. I hope you'll join in, and discuss today's topic of
underrated lgbtqia+ novels
So a little while ago, I posted my fave LGBTQIA+ books with under 1,000 ratings on Goodreads, and today I thought I'd share my fave LGBTQIA+ books with under 5,0o0 ratings (because this is still not a high enough number for these precious books, dammit!).
Willful Machines by Tim Floreen (review)
This book was amazing. I absolutely adored the main character, Lee, and his love interest, Nico. The sci-fi elements brought into question the whole "what is it to be human?" which I LOVE A LOT. I desperately want a sequel for this book but I haven't heard anything about it so I am extremely sad.
When the Moon Was Ours by Anna-Marie McLemore
Lyrical magical realism novel about a girl with flowers growing out of her wrists and the trans boy who is completely in love with her. Do I need to even say anything more about this book? You should be trotting off to Goodreads to add it to your TBR right now.
Teeth by Hannah Moskowitz (review)
I actually can't with this novel? It was PAIN and BEAUTY and EVERYTHING. I even wrote a whole post/poem/thing about why I love the titular character right here. I want my fish boy and my human boy to have endless happiness.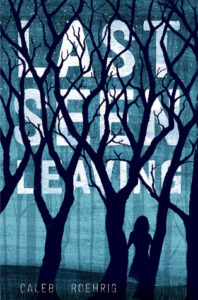 Last Seen Leaving by Caleb Roehrig (review)
A YA mystery/thriller with a cute af side romance? COULD THIS BE ANY MORE PERFECT FOR ME? But seriously. I absolutely loved the mystery/thrills in this book, and it actually kept me guessing (which is rare). The romance between Flynn and Kaz was adorable, but it never took over the plot (because it shouldn't have because there was a MISSING GIRL). All in all, this book was definitely one of my faves of 2016 and I cannot wait to read more from this author.
Because You'll Never Meet Me by Leah Thomas (review)
The first time I read this book I gave it four stars. I recently re-read it last week and bumped it up to five stars because this book is perfection and I love it endlessly. We have a beautiful friendship between Ollie and Moritz that blossoms into something more on Mortiz's side. And just. I can hardly talk about how much I love these two boys because then I am rendered incoherent. But they are lovely and beautiful, and they go through so much and still somehow see the light in life, and they deserve the most happily ever afters that ever existed.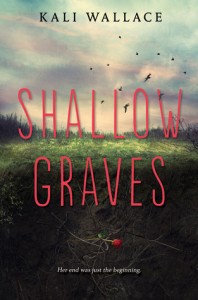 Shallow Graves by Kali Wallace (review)
This book is amazing because it's low-key horror, mysterious, has a bi girl protagonist, and no romance. I mean, I love my romance, but it's also refreshing to have the character focus on the crap that's going down, and their friends, and all that other stuff rather than making moon eyes in inappropriate situations (like being run down by evil creatures, for example). I highly recommend this novel because it's unlike anything I've ever read and it's just great.

What about you? What are some under-rated LGBTQIA+ books you love?

Posted on: April 4, 2017 • By: Chiara