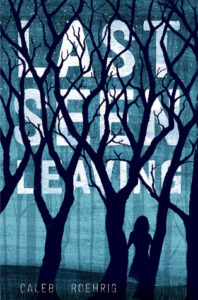 What: Last Seen Leaving by Caleb Roehrig
Who: Feiwel & Friends
When: October 4th 2016
How: A copy of this novel was provided by Macmillan Children's Publishing Group for review via Net Galley.
Flynn's girlfriend has disappeared. How can he uncover her secrets without revealing his own?

Flynn's girlfriend, January, is missing. The cops are asking questions he can't answer, and her friends are telling stories that don't add up. All eyes are on Flynn—as January's boyfriend, he must know something.

But Flynn has a secret of his own. And as he struggles to uncover the truth about January's disappearance, he must also face the truth about himself.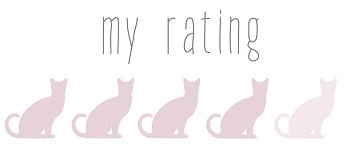 Last Seen Leaving is a YA mystery/thriller with a gay protagonist. Could this be any more perfect for me as a reader? Although, to be honest, I thought that the protagonist was going to be bi, which would have been amazing, but I'm also still pretty darn happy with the fact that this is an LGBTQIA+ novel that isn't straight up contemporary *cheering*
I had six main thoughts when reading Last Seen Leaving, which I will list for you now:
1) Flynn's vocabulary was incredible.
For a kid who said he wasn't super smart, I was using my Kindle dictionary feature more than I have ever in my life before. Considering that Flynn is only fifteen, I thought this was a tad unbelievable, but I guess I got to learn a few new words when reading Last Seen Leaving.
2) The romance was adorable.
I wanted more, but I also really appreciated the fact that the romance between Flynn and Kaz was not the number one priority. Romance shouldn't be the number one priority in a mystery/thriller book, because if it's mystery/thriller it usually means there are lives at stake. Which there was in Last Seen Leaving so A+ to include a romance I was 100% behind without making it the overarching important thing in the story.
3) The mystery was equal parts predictable and unpredictable.
Which kinda makes no sense, but when (WHEN) you read it, you'll understand. I called some things really early on, and called others only a small time before they were naturally revealed. I loved this because there's nothing better than a mystery/thriller that isn't completely obvious in its execution.
4) There were so many creepy characters.
SUSPECT EVERYONE. Which is what I did for a while, even though there was one main person who I thought was the most suspicious monkey of them all. But seriously, January was surrounded by the most creepy AF people in the world, and I felt pretty darn sorry for her because she had to deal with their shit all the time.
5) That ending.
The last few chapters were SO INTENSE, and I was 99.9% certain that Flynn was going to be bludgeoned to death, or something equally as horrible. I won't tell you if the bludgeoning actuated but I'll tell you that I liked the ending. A lot.
6) I could easily read more.
I'm pretty sure mystery/thrillers don't get sequels, but I would be so incredibly down for reading more about these characters.
© 2016, Chiara @ Books for a Delicate Eternity. All rights reserved.
trigger warning: murder, rape, sexual assault, physical assault, suicide, and homophobia in this novel

Posted on: October 21, 2016 • By: Chiara