What: Shallow Graves by Kali Wallace
Who: Katherine Tegen Books
When: January 26th 2016
How: A copy of this novel was provided by HarperCollins for review via Edelweiss.
Breezy remembers leaving the party, the warm, wet grass under her feet, her cheek still stinging from a slap to the face. But when she wakes up, scared and pulling dirt from her mouth, a year has passed and she can't explain the necklace of bruises around her neck. She also can't explain the man lying at her grave, dead from her touch.

Returning home seems impossible. Her parents and sisters have clearly grieved and struggled to move on, and Breezy can't begin to answer their inevitable questions. Her heartbeat comes and goes, she doesn't need to eat or drink, she can see the inky memories of murderers, and she can somehow pull on this dark guilt to kill them. Haunted by the happy memories from her life and disgusted by the half-dead creature she's become, Breezy embarks on a reckless quest to find answers and a dangerous healing magic…but the cure is as dark and terrible as the disease.

Set in a gorgeous, terrifying world, Shallow Graves is a stunning novel about the heartbreaking trauma of a girl's life cut short and her struggle to reconcile her humanity with the creature she's become.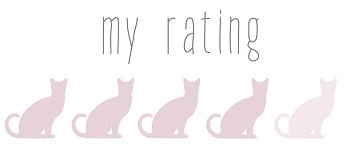 Shallow Graves was RIDICULOUSLY GOOD. Seriously. Whenever I picked up this book, I could not put it down, and I didn't want to put it down, either. Because everything about it was just amazing. Like the following things:
1) Breezy, our main character, is bisexual. And that's it. She recalls a memory where she talked to her sister about it and her sister was really dismissive (in the best way, like 'I really don't' care if you're not straight'), and it was great. And she mentions kissing her best friend (who is a girl) to several people really casually and it is just pretty much the best thing ever. I have been waiting for a paranormal book that weaves bisexuality (or any sexuality other than heterosexuality) into the storyline so flawlessly.
2) There is absolutely no romance. Now, I ADORE romance. I love to ship things, and kisses are pretty much the best things ever. But I actually loved the fact that there was no romance in Shallow Graves. And it's realistic, as well. I mean, Breezy just woke up FROM BEING DEAD FOR A YEAR – she's not going to be interested in adding another difficult thing into her life. She needed to focus on her, and she did. All the points for this.
3) Breezy was a really great character to read about. She's incredibly complex, and the passages towards the end of Shallow Graves made me feel for her so much. Breezy is sassy and vulnerable all at the same time. She hides things from you as a reader, and herself as a person. I absolutely loved reading about her, and I was cheering for her the whole entire time.
4) It was creepy AF. And gory. And just kind of appalling in some aspects. But it was great. I loved the fact that absolutely nothing was held back, and that the horror of Breezy's circumstances were explored to the fullest. If you're faint of heart, though, some scenes might not be the best for you.
5) It was also intriguing. There are so many things you want to know about Breezy and what happened to her, and I have to warn you now – you don't get all the answers. But I actually really liked that aspect because sometimes you don't get all the answers. Sometimes shit happens and you're left questioning 'why', and there might not be a reason. Or if there is, you'll never know or understand it, anyway.
6) The writing style was incredibly engaging, which is one of the reasons why I never wanted to put it down. The present and the past were woven really well together in Shallow Graves, and I never felt like the pacing was slow, or clunky, or anything except amazing.
7) I could easily read it again. I feel like I could get something different from Shallow Graves every time I read it. Which means you should definitely read it, at least once. Like, right now.
© 2016, Chiara @ Books for a Delicate Eternity. All rights reserved.
trigger warning: multiple murders, physical assault, abduction, a violent cult, and domestic abuse in this novel

Posted on: January 13, 2016 • By: Chiara