Books for Life is where I share bookish lists, recommendations, and favourites. You can also catch me talking about non-bookish things here, as well as my life outside of blogging. Today I'm talking about…
the best and worst of 2019
It's 2020!! I disagree with this turn of events and it would it to not be 2020, thanks. I don't want to turn 27??? And I don't think I want to go to my 10 year high school reunion, either. But what I WILL do is give you the best and worst things I read and watched in 2019. Here they are:
best books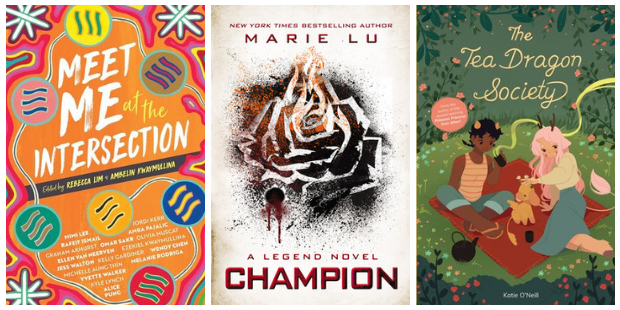 Meet Me at the Intersection: This anthology of diverse #LoveOzYA stories was such an incredible delight. I can't believe more people aren't reading this and talking about this? It's absolutely brilliant and showcases the diversity of this country. There are so many intersecting identities present in the stories, and there are so many different genres of stories, as well. This anthology has something for everyone.
Champion: This book was a re-read but it's also perfection so it has to be in this section. If you haven't read the Legend books: DO IT. DO IT NOW!!!!
The Tea Dragon Society: OhmyGOD this little graphic novel is the most sweetest, adorable, soft, queer thing in the entire world and I can't actually handle how happy it made me. I went and bought the plushies of all three dragons, just so you know. And it was worth the $$
best movies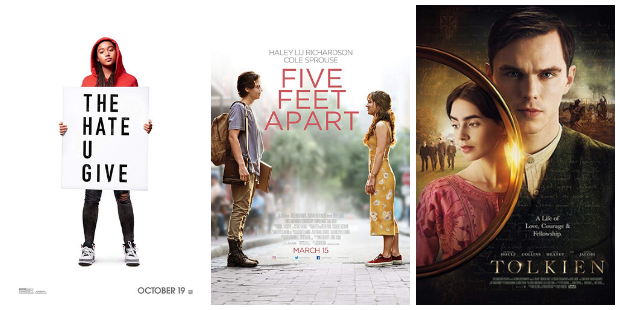 THUG is such an incredible movie and I want the world to see it and learn from it and realise the shit that Black people and people of colour in America and the world over have to face. You can read a bit more about my thoughts on this brilliant movie right here.
I never thought when I picked up Five Feet Apart that it would end up being one of the best movies of 2019. But I really heckin' loved this little movie and watched it for the second time only days after seeing it for the first. I tried to put my love for this movie into words here.
Tolkien was the biggest surprise movie of them all but it was TOO GOOD o just go in the surprising category so it's going here, where it belongs. I'll be posting something about this movie in the upcoming days so watch out for it!
worst books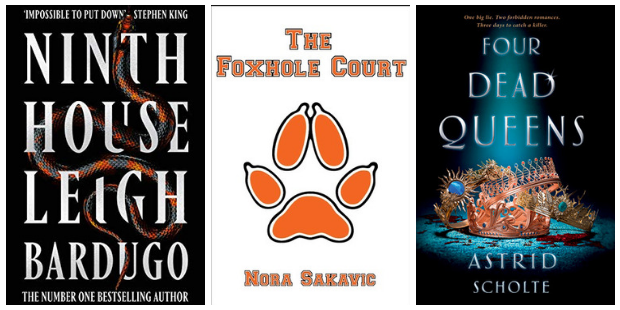 Ninth House: What in all hell was this awful, awful book? I will waste no time talking about it so if you want to read why I hated it you can right here.
The Foxhole Court: I… don't even know where to begin with this hot, problematic mess. My review of this one on Goodreads is: "That people compare this to The Raven Cycle is an atrocity." And really, that's all I have to say.
Four Dead Queens: STOP KILLING ALL YOUR QUEER CHARACTERS!!! Read my rant here.
worst movies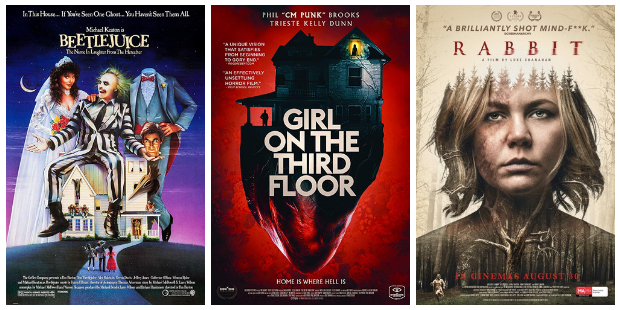 Beetlejuice: I actually do not understand how this movie has a weird cult following? It's just fucking bad, and I hated literally every second I watched of it. And the main character is a total pervert and a wannabe paedophile? How is this okay??? So glad I rented this from the library so I could at least be calmed by the knowledge that only my time was spent on this, and not my precious money.
The Girl on the Third Floor – how do I even begin to describe how utterly terrible this movie was? I read a review of it after I finished watching it and someone tried to pass it off as feminist??? But it really isn't. Just because women were murdered and then they killed dudes doesn't make something feminist.
What did I even watch with my own two eyeballs when I put Rabbit into my eons-old DVD player? I don't know, and I don't have the mental energy to try and find out.
disappointing books

Six of Crows: I just can't actually believe what a bitter disappointment this book was. There was nothing I loved about – nothing. And I'm starting to think that I'm not a Bardugo fan. Maybe she peaked for me with Shadow and Bone.
Of Ice and Shadows: I was so ready for this book to be amazing and it just wasn't??? I hate series where the MCs get separated and then there's secrecy and confusion. It's been done to death. And unfortunately that's what this one was all about.
Rebel: I expected SO MUCH from this new, fourth book in the Legend series. And it was just so… lacklustre. Day was no longer Day. Even Eden wasn't Eden. I just wish this hadn't been released, tbh.
disappointing movies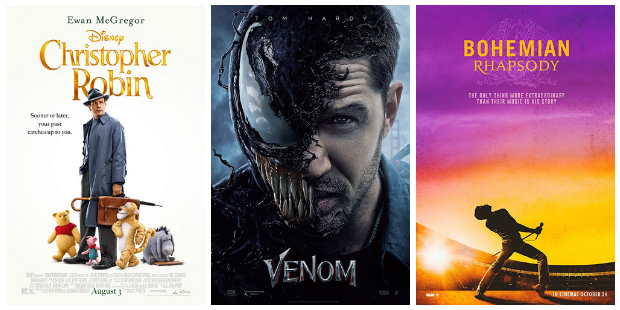 Excuse me but Christopher Robin did not grow up to be that pompous, no-fun, and quite frankly boring person that this movie made him out to be. Ewan McGregor, I am disappointed in you.
Sorry not sorry but Venom was not the groundbreaking cinema that everyone told me it was. Quite frankly I was bored AF and quite happy when the credits rolled and I didn't have to watch it anymore.
Bohemian Rhapsody takes the cake when it comes to disappointment. This movie… was not good. Not great. Not amazing. It was not even good. Rami Malek as Freddie Mercury? PASS. Getting some dude to try and sound exactly like Freddie Mercury? DOUBLE PASS. Erasing Freddie Mercury's queerness? TRIPLE PASS.
surprising books

Of Fire and Stars: When I first read and reviewed this book I wasn't blown away. But I decided to re-read it in preparation for the sequel and I ended up liking it so much more the second time around! I loved the romance and the horse-loving society, as well as all the court politics and murders and magic.
Dread Nation: I hadn't expected much from this one because I wasn't a huge fan of the one previous book I've read from the author. But in the end I actually ended up really enjoying Dread Nation and you can read why here.
Jackaby: This one was a nice surprise because I didn't know what I was going into and it ended up being a lot of fun! I don't know if I'll continue the series but Jackaby was exactly what I needed in my reading life when I picked it up.
surprising movies

Patrick was such a cute little movie and it made me happy!! The dog didn't die!!! We can REJOICE. I spoke more about why I liked this one so much here.
Summer of 84 was SUCH a good movie and I cry to think that people aren't watching it (at least I haven't seen anyone talking about how they watched it). It has Stranger Things vibes but also is so much better (I am just not a big an of ST, okay!). The ending was BLEAK, though, and made me sad.
Unicorn Store was ADORABLE!!! Watch this movie about a girl who wants a unicorn and has to learn life lessons in order to get one!! BRIE LARSON is in it, if that is the incentive you need. Read more of my thoughts here.

What were some of your best and worst reads/watches of 2019? Any the same as mine?


Posted on: January 3, 2020 • By: Chiara