I love movies just about as much as I love books, and I watch a lot of them each and every month. Movie of the Month is my way of sharing the best movie I saw each month with you, my lovely readers <3 I hope you find some awesome films to watch!
Movie of the Month: April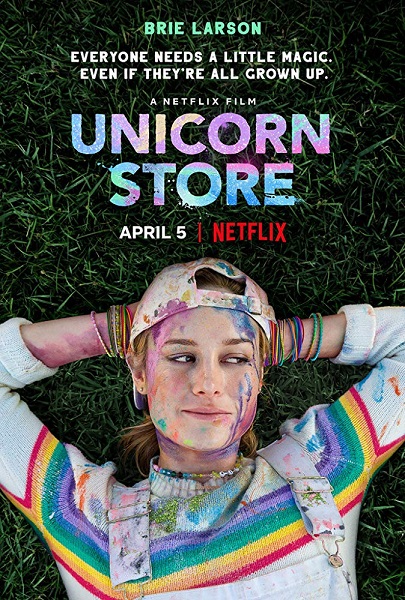 (source)
Unicorn Store was absolutely not what I was expecting. When I watched the trailer I thought it would be simultaneously silly and boring and it was neither of those things. Unicorn Store was hands down the best movie I watched in April and I know wholeheartedly that I am going to watch it again someday.
The beauty of this movie is its simplicity. There weren't a lot of characters an there weren't a lot of sets. It's about a girl going through the list of requirements that you need to fulfill in order to get a unicorn. Yes, a unicorn. But I don't want to go into too much detail about these things and what they mean because they're for you to discover along with the main character.
Just know that Unicorn Store is more than it seems. That it's about being absolutely and completely yourself and finding people who love that about you. It's about rainbows and glitter and unicorns. It's about friendship. It made me cry a lot so there's a fair warning to you, friends. That this movie is not silly or boring. That it's actually super special and sentimental. I urge you to watch it ASAP because you won't regret it. And you won't be disappointed.

So that's my movie for the month of April! Have you seen it? Have I convinced you to give it a go? What was the best movie you watched in April?

Ta ta for now,

Posted on: May 10, 2019 • By: Chiara