Books for Life is where I share bookish lists, recommendations, and favourites. You can also catch me talking about non-bookish things here, as well as my life outside of blogging. Today I'm talking about…
my favourite books of 2018 so far
I usually keep my favourites lists to halfway through the year and the end of the year, but so far 2018 has been pretty great for me in terms of reading so I thought I'd share my favourites of the year so far! Here they are…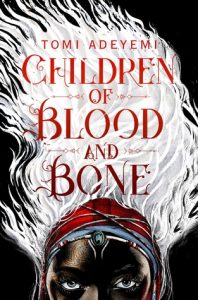 Children of Blood and Bone by Tomi Adeyemi
This book was brilliant. I was actually a little afraid that I wouldn't love it because even though I received an early review copy the hype around this one had already started. But from the first few sentences I knew that Children of Blood and Bone was going to be my kind of book. With #ownvoices black rep, a unique magic system, top class world building, kickass characters, and an enemies to lovers romance Children of Blood and Bone has it all.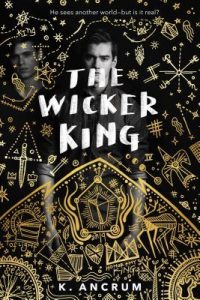 The Wicker King by K. Ancrum
This is actually my favourite book at the moment. I adored every. single. thing about The Wicker King. This book was so beautifully created in terms of the story, the characters, the relationships, the issues that it touches on, and also the presentation of the book. It's hard to explain how brilliant this book is without going too much into what makes it special. So all in all, I urge you to read The Wicker King because it's beautiful and about a bi boy. What more do you need?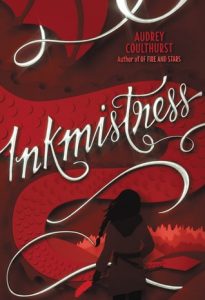 Inkmistress by Audrey Coulthurst
I honestly loved this book! And it was a bit of a surprise because I wasn't completely blown away by the author's first novel. But Inkmistress really hit the mark for me. I honestly loved so very much about this book and it has cemented Coulthurst as an auto-read author. Queer girl fantasies are literally everything.
Dragons of Nova by Elisa Kova (review of Alchemists of Loom)
THIS BOOK!!! Even though I liked Alchemists of Loom it never moved beyond a solid three star rating. But Dragons of Nova was incredible. I adored every single second of this book and I never wanted it to end. I loved the four POVs that were included in this book, I loved seeing characters grow, and I loved seeing Ari realise she was in love with Cvareh *cheering* This is also a queer girl fantasy, with two queer girl POV characters!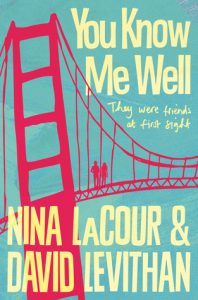 You Know Me Well by Nina LaCour and David Levithan
David Levithan is one of my favourite authors. In fact, I preordered this book back in the day because of this, and because I had enjoyed LaCour's Everything Leads to You, as well as the fact that it has gay and lesbian #ownoices rep. I finally, finally picked up this book because of the Aus YA Bloggers Reading Challenge (which you can read about here). The prompt was "supportive friends" and I knew this book had a strong focus on friendship so I picked it up. And loved it. There were parts where I was laughing, and parts where I wanted to cry. You Know Me Well was a complete surprise in terms of how much I loved it. Because I really did.

What are some of your favourite books of the year so far? Any of them cross over with mine?


Posted on: April 10, 2018 • By: Chiara