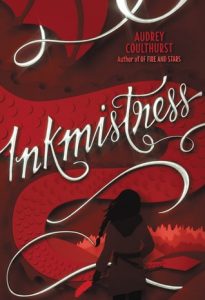 What: Inkmistress (Of Fire and Stars #0.5) by Audrey Coulthurst
Who: Balzer + Bray
When: March 6th 2018
How: A copy of this novel was provided by HarperCollins for review via Edelweiss.
Asra is a demigod with a dangerous gift: the ability to dictate the future by writing with her blood. To keep her power secret, she leads a quiet life as a healer on a remote mountain, content to help the people in her care and spend time with Ina, the mortal girl she loves.

But Asra's peaceful life is upended when bandits threaten Ina's village and the king does nothing to help. Desperate to protect her people, Ina begs Asra for assistance in finding her manifest—the animal she'll be able to change into as her rite of passage to adulthood. Asra uses her blood magic to help Ina, but her spell goes horribly wrong and the bandits destroy the village, killing Ina's family.

Unaware that Asra is at fault, Ina swears revenge on the king and takes a savage dragon as her manifest. To stop her, Asra must embark on a journey across the kingdom, becoming a player in lethal games of power among assassins, gods, and even the king himself.

Most frightening of all, she discovers the dark secrets of her own mysterious history—and the terrible, powerful legacy she carries in her blood.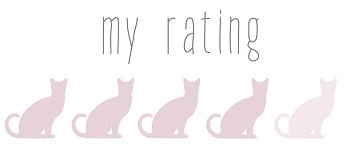 Oh, I really liked Inkmistress. This fantasy journey book with a bi girl protagonist was everything my heart needed right now. There was so much magic, and love, and darkness, and light, and family, and beauty, and animal companions. I loved so much about Inkmistress.
When I started reading Inkmistress a few days I ago I had no recollection of what it was about. All I remembered was that it was set in the same world as Of Fire and Stars, and that it had a bi protagonist. I am actually really glad I didn't go back and re-read the synopsis of Inkmistress because it made it all the more enjoyable. I discovered everything at the same time as the main character, Asra, and there was more than enough world building and introduction that I knew what was going on without having read a synopsis prior to starting.
I knew from the moment I read the first few pages of Inkmistress that I was going to love it. Asra's voice just clicked with me, and the build up to the main plot was really lovely. Even though I am quite partial to slower moving storylines, I also adore fantasy journey storylines (like Huntress by Malinda Lo, and more recently Children of Blood and Bone by Tomi Adeyemi). So when Inkmistress started off slowly and built into a magical journey I was incredibly happy. Both sides of my storyline-loving heart were appeased.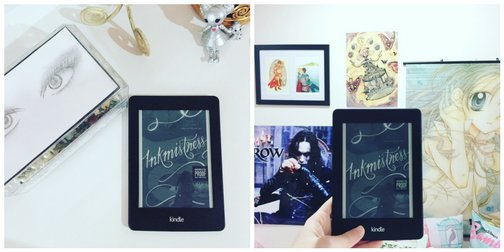 A lot of Inkmistress focuses on relationships, which I adored. Even though this is a fantasy, and yes there were heaps of magical happenings, the focus on love and friendship and family was probably my favourite aspect. Reading about Asra's growth over the course of the book, and the way her feelings towards several characters change over time was incredibly personal. There were moments of heartbreak and turmoil, but there were also so many moments of quiet and unconditional love and companionship, as well. The relationship aspect of this book were by far my absolute favourite, especially since they were not limited to only Asra's relationships, but also those of the people around her.
Having a bi girl at the helm of this novel was just incredible. I am so, so here for more queer fantasy stories, and to actually see them being published with more frequency makes my heart feel fit to burst. I loved the bi rep in this, and I loved that Asra was so very comfortable in her sexuality and that queerness was accepted in this world. I am 100% here for queernormative narratives.
All in all, Inkmistress was a lovely surprise. I had a feeling I would enjoy it, but I ended up loving it. I don't want to say much more because like I mentioned earlier, it was great going into Inkmistress without knowing much about it. So I'm leaving it up to you to get to know more about Asra and her world because they are definitely worth it.
© 2018, Chiara @ Books for a Delicate Eternity. All rights reserved.
trigger warning

Child abandonment, reference to death of mother, reference to death of caregiver, reference to multiple deaths via floods, death of whole village by arson/murder, romantic cheating, unknown parental lineage, reference to death of half brother, murder (graphic), murder of animal manifest (graphic), attempted murder, character held in confined space, semi-explicit childbirth, infertile character, and use of ableist language

Posted on: March 6, 2018 • By: Chiara