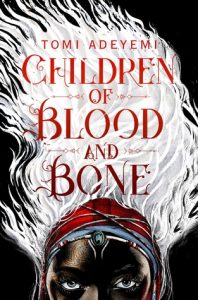 What: Children of Blood and Bone (Legacy of Orïsha #1) by Tomi Adeyemi
Who: Macmillan Children's Books
When: March 13th 2018
How: A copy of this novel was provided by Pan Macmillan Australia for review.
Zélie Adebola remembers when the soil of Orïsha hummed with magic. Burners ignited flames, Tiders beckoned waves, and Zelie's Reaper mother summoned forth souls.
But everything changed the night magic disappeared. Under the orders of a ruthless king, maji were targeted and killed, leaving Zélie without a mother and her people without hope.
Now, Zélie has one chance to bring back magic and strike against the monarchy. With the help of a rogue princess, Zélie must outwit and outrun the crown prince, who is hell-bent on eradicating magic for good.
Danger lurks in Orïsha, where snow leoponaires prowl and vengeful spirits wait in the waters. Yet the greatest danger may be Zélie herself as she struggles to control her powers—and her growing feelings for the enemy.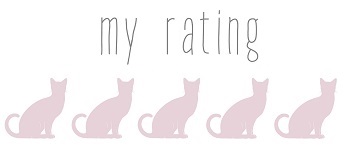 The hype for Children of Blood and Bone is real. I am not partial to hype – in fact I sometimes I stay away from it to avoid being burned. But when I saw the positive responses to Children of Blood and Bone (COBAB) start to pop up, it made me excited rather than scared. So when my early review copy of the book arrived I was very happy. I was pretty sure I wasn't going to be let down by COBAB. And I wasn't. I really, really wasn't.
COBAB clocks in at around 550 pages. That's a decently large YA fantasy book – one that needs to be pretty good in order for readers to walk away without feeling there was too much. Instead, I walked away from COBAB's 550 pages wanting more. Actually, for the first time in a very long time I just wanted to flip back to the first page and start the book all over again when I finished it. That's how good this book is.
I often say that I'm partial to slow moving stories, because more often than not those are the ones that focus more on characters and characters are the make or break for me and books. COBAB manages to be one of the most fast-paced novels I've ever read, but absolutely nothing suffers for it. Each major event in the book is given enough time to build up, and be experienced by the characters. The characters are never left by the wayside in favour of these major events. The pacing, while fast overall, never sped through moments that needed time to percolate. This balance between the pacing and the character development was incredible, and I take my hat off to Adeyemi for pulling it off so perfectly.
Now, the characters. There were three POV characters in COBAB, which surprised me a little bit because I thought it was going to be about one girl. But very early on I realised that all three of the characters needed their POV in the story, and the voices were so incredibly distinct that there was no confusion about which chapters belonged to which character. Even though all three were important, I would still say that this was Zélie's book. It was about her magic and life and journey. But that's not to say that it wasn't about Inan and Amari's lives and journeys as well because it most certainly was. But Zélie was featured most often, and there was something about her as a character and narrator that really shined.
I adored Amari and Inan (and Zélie, of course), and I never had that feeling of 'I wish character X's chapters were coming soon'. Whether it was Amari or Inan or Zélie narrating, I was happy. I fell in love with all three of these characters, and I was equally invested in each of them. I must say that Inan's chapters gave me the most pain, and I was perhaps rooting for him above the others but that's also because he was the one going through the most turmoil.
Before this turns into a 1000 word essay I just want to say how much I loved both Zélie and Amari as heroines of this story. Neither of them were the stereotypical YA heroines that we see far too often in fantasy novels for teens. Both these girls were stoic and badass but also incredibly soft and caring. It sends such an empowering message to readers that you can be the saviour and you can beat the bad guys but you can also keep your empathy and your kindness. That they are not mutually exclusive. That one does not have to suffer for the presence of the other.
I know I haven't really touched on COBAB's story or world, both of which are incredible. It's mainly because I want you to experience this brilliant book the way I did – by going in and experiencing everything for the first time, rather than going 'oh yeah, I read about this in a review'. Just know that COBAB is incredible. That it touches on topical issues in today's society by using fantastical and magical elements. That every character is a person of colour. That it's #ownvoices for black rep. That the magic system is unique and intriguing. That you should go. Go now and read Children of Blood and Bone.
© 2018, Chiara @ Books for a Delicate Eternity. All rights reserved.
trigger warning

murder of parents, torture (graphic), physical assault (graphic), domestic violence (physical and emotional), fat shaming, genocide, multiple graphic murders, arson (resulting in death), death themes, slavery, human exploitation, reference to rape, animal death (graphic), colourism, racism, use of ableist language, deaths by fire, deaths by disease, murder of friend, abduction, classism, and police brutality

Posted on: March 20, 2018 • By: Chiara