I love movies just about as much as I love books, and I watch a lot of them each and every month. Movie of the Month is my way of sharing the best movie I saw each month with you, my lovely readers <3 I hope you find some awesome films to watch!
Movie of the Month: April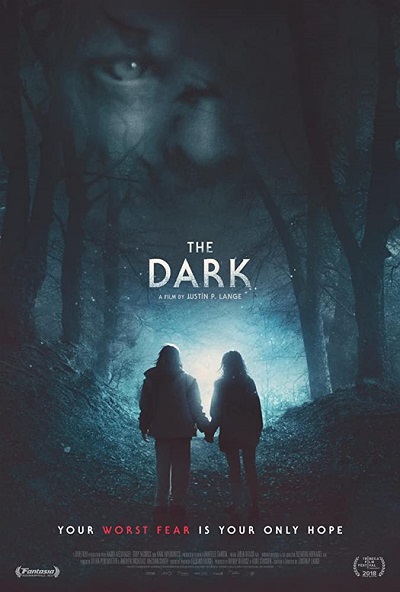 (source)
I am pretty sure that The Dark is going to end up being my absolute favourite movie of the year. It had everything I love in a movie and more. Horror movies with heart are my absolute favourite kinds of horror movies to watch and The Dark had heart in spades. The relationship between the two main characters was hands own the best aspect of the movie, and I just adored these two kids endlessly.
I honestly don't want to say too much about the movie at all because it is best to go in with a completely untainted view of it. Just know that it is 100% worth the watch and that I highly recommend it!
Movie of the Month: May
(source)
I actually watched Fantasy Island on my birthday! This is how much I love horror movies. I'd been looking forward to it ever since I saw the trailer and I must say that it didn't disappoint! Unlike The Dark, Fantasy Island was a much sillier kind of horror movie but enjoyable nonetheless.
The story revolves around a group of people who win a trip to Fantasy Island, a place where your fantasies get to come true, at least for the time that you're there. The fantasies, however, don't exactly pan out the way the guests thought they would.
The ending of Fantasy Island definitely sets it up for a sequel and I for one would happily watch it.
Movie of the Month: June

(source)
I actually saw Epic at the cinema back when it was released so this was a rewatch but it was still the best movie I saw in June! I honestly don't know why this adorable movie isn't more popular. It should have been this generation's Fern Gully but I guess people don't know a good thing when they see it.
Epic is an adorable fantasy film about saving the heart of the forest. There are cute little sidekicks who are hilarious, and there's also an adorable blossoming romance between the main girl, a human, and one of the forest's leaf men. This isn't the main focus of the movie, though! The movie focuses a lot on family, which is lovely, as well as the forest people. Who are all just so cute and adorable!!
Anyway, if you haven't seen this movie please give it a go! It is worth it, I promise.

So this was the best films I watched in April, May, and June! Have you seen them? Have I convinced you to give them a go? What was the best movie you saw in the last few months?

Ta ta for now,

Posted on: July 28, 2020 • By: Chiara