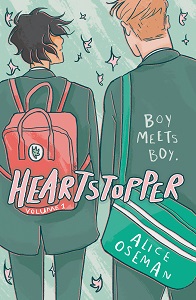 What: Heartstopper Volume One (Heartstopper #1) by Alice Oseman
Who: Hodder Children's Books
When: February 12th 2019
How: A copy of this novel was provided by Hachette Australia for review.
Boy meets boy. Boys become friends. Boys fall in love. An LGBT+ graphic novel about life, love, and everything that happens in between – for fans of THE ART OF BEING NORMAL, Holly Bourne and LOVE, SIMON.

Charlie and Nick are at the same school, but they've never met … until one day when they're made to sit together. They quickly become friends, and soon Charlie is falling hard for Nick, even though he doesn't think he has a chance.

But love works in surprising ways, and Nick is more interested in Charlie than either of them realised.

HEARTSTOPPER is about love, friendship, loyalty and mental illness. It encompasses all the small stories of Nick and Charlie's lives that together make up something larger, which speaks to all of us.

This is the first volume of HEARTSTOPPER, with more to come.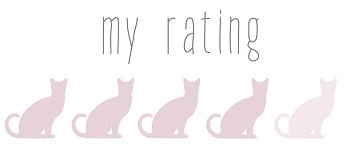 I have heard copious positive things about Heartstopper – Alice Oseman's queer webcomic. The only reason why I haven't read it online is because I don't like reading things online (yay bad eyesight!), so when I found out that Heartstopper was getting published in paperback I was pretty excited. And immediately requested a copy because I knew I needed this story in my life.
Honestly, Heartstopper didn't disappoint. I enjoyed this graphic novel from start to finish and when I did finish it I only wanted more. I was even tempted to continue reading it online but I am willing to wait for the next paperback in the series because a) eyesight, and b) paperback collection. But anyway, back to Heartstopper and my enjoyment of it. There were four main things I liked about Heartstopper:
1) Charlie
Even though there are technically two main characters in Heartstopper – Charlie and Nick – Charlie is more of the main main character, and he's adorable. He's quiet and shy and blushes all the time and he's just the type you want to wrap in a blanket and protect from the world because he is SMALL. I do feel like there could have been a bit more characterisation but even so what I was given was enough to make me care about him. I can only hope that more about his character will be revealed in later volumes, as I'd love to know more about him outside of his romantic feelings for Nick.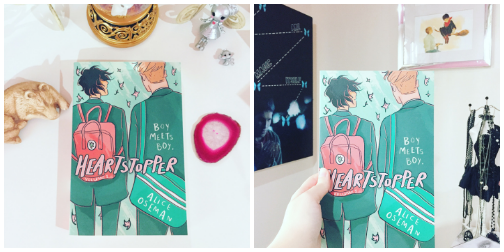 2) Nick
Nick is a rugby player who is actually a marshmallow and I love him.Even though Nick's role as a protagonist was not as featured as Charlie's, I actually think his character was more fleshed out. Nick is going through the process of figuring out his sexuality, and it was so achy (honestly, I cannot think of a better word) to watch him google things to try and find a label that fits and an explanation for his feelings.
3) Nellie
NELLIE THE DOG HAS BLESSED US. She is old and she is cute, and I only want more of her. Nick and Charlie both love this dog and I love this dog and I am pretty sure everyone will love this dog. Her happy little face, it slays.
4) The art style
The art style in Heartstopper is, in a word, cute. I love that it's not overly intricate, but it isn't too simple, either. It's a perfect balance between the two, and I love how much focus there is on the expressions of the characters. Without descriptions like there are in a novel, a graphic novel has to rely on small things to set the scene and tell the story and I think Oseman captured these small things incredibly well. I was never wondering what a character was thinking or feeling unless I was supposed to wonder what a character was thinking or feeling. I'm certainly looking forward to reading more in this series because of the art style (yes, I am an art snob even though I have no artistic talent and therefore should not be a snob).
~
All in all, I loved Heartstopper. It was cute and lovely, and I cannot wait to see how Nick and Charlie's relationship develops. The ending was a little heartbreaking so I hope things look up from there! Also, keen on the next Nellie cameo.
© 2019, Chiara @ Books for a Delicate Eternity. All rights reserved.
trigger warning

sexual assault (non-consensual kissing), homophobia, use ableist language, reference to bullying, physical assault

Posted on: January 8, 2019 • By: Chiara