What: Iron Cast by Destiny Soria
Who: Amulet Books
When: October 11th 2016
How: A copy of this novel was provided by ABRAMS Kids for review via Net Galley.
It's Boston, 1919, and the Cast Iron club is packed. On stage, hemopaths—whose "afflicted" blood gives them the ability to create illusions through art—captivate their audience. Corinne and Ada have been best friends ever since infamous gangster Johnny Dervish recruited them into his circle. By night they perform for Johnny's crowds, and by day they con Boston's elite. When a job goes wrong and Ada is imprisoned, they realize how precarious their position is. After she escapes, two of the Cast Iron's hires are shot, and Johnny disappears. With the law closing in, Corinne and Ada are forced to hunt for answers, even as betrayal faces them at every turn.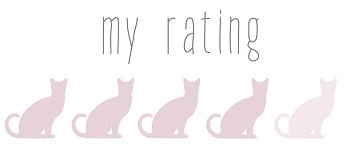 When I saw that Iron Cast had been compared to The Diviners, I was instantly excited because I love The Diviners, I love the twenties (ignore that this is 1919, please), and I was just all 'round keen for Iron Cast.
There were four main things that I loved about Iron Cast:
1) The best-friendship between Ada and Corinne.
I absolutely love it when there's a friendship like this in a book. These girls were willing to do anything for each other, and always put each other first (instead of their respective love interests). All the time. I just really loved how much Ada and Corinne loved each other, even when one was annoying the other, or when they were fighting. Real love goes beyond that, and it was really refreshing and lovely to read such a gorgeous friendship in Iron Cast.
2) The hemopathy.
I really, really liked the idea of hemopaths, who can do interesting things because their blood is special. Although, I have to say that there wasn't ever an explanation given for their abilities, or why iron causes them pain except that there was no explanation. That was kind of annoying, because I like to know why things are the way they are. But even so, I loved these abilities, and they were quite unlike any others I have read about before.
3) The storyline.
I almost put Iron Cast under 'mystery/thriller' because it had that same kind of mysterious edge as The Diviners did, except not as overt. There were mysterious things happening, and people who had you questioning their trustworthiness, and I was quite surprised by how intense this story became at certain points. There's really not a dull moment in Iron Cast.
4) The side characters.
It's not very often that the side characters in a book are standouts. Quite often, I come away from a book wishing they had been more fleshed out, but that was not the case in Iron Cast. Even though the book is told from alternating perspectives of Corinne and Ada, the side characters were really fleshed out. There are the two love interests Charlie and Gabriel (one sweet and adorable, the other stoic and somewhat suspicious), the third best friend Saint (who is adorable, and who I wanted to have his own chapters, to be honest), James (who is Saint's romantic interest and gosh darn they were cute together), and Madeline (James's wife by convenience and a character that I would have loved to know more about).
All of these characters added so much to the book, and I was pretty much just invested in them as I was in Ada and Corinne.
~
Overall, there was a lot to like about Iron Cast, and if you're into historical fiction with paranormal elements, best-friendship, and diverse books, then this is the book for you.
© 2016, Chiara @ Books for a Delicate Eternity. All rights reserved.
trigger warning: torture, false imprisonment of a parent, racism, murder, physical assault, and police brutality in this novel

Posted on: October 14, 2016 • By: Chiara