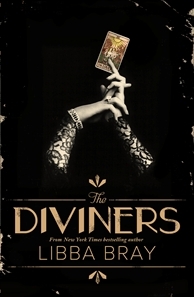 What: The Diviners (The Diviners #1) by Libba Bray
Who: Allen and Unwin
When: November 2012
How: Purchased.
1920s New York. A teen clairvoyant. An old evil. It has begun…

Evie O'Neill has been exiled from her boring old home town and shipped off to the bustling streets of New York City – and she is pos-i-tute-ly thrilled! New York is the city of speak-easies, rent parties, shopping and movie palaces, and soon enough Evie is running with glamorous Ziegfeld girls and rakish pickpockets. The only catch is that Evie has to live with her Uncle Will, curator of the Museum of American Folklore, Superstition, and the Occult – also known as 'The Museum of the Creepy Crawlies'.

When a rash of occult-based murders comes to light, Evie and her uncle are right in the thick of it. Even Evie's new pals – hoofers, numbers runners and activists, but all swell kids – are drawn into the investigation. And through it all, Evie has a secret: a mysterious power that could help catch the killer – if he doesn't catch her first…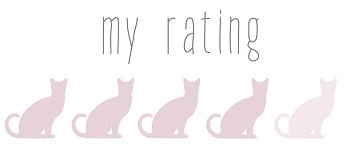 The Diviners is one of those books that everyone loves. It was also one of those books that I had put off reading because of said collective love. (And also it's extreme largeness.)
To be honest, I'm quite glad I put off reading The Diviners for so long, because it meant that I was able to read Lair of Dreams directly afterwards. YAY for not having to wait three years for the sequel *victory dance*
First up, I have to say that Evie was one of those heroines that I wasn't 100% in love with, but I loved reading about anyway. She's a little immature, she drinks a lot, and she's pretty selfish. But I am thoroughly sick of the heroines in YA being absolutely and perfectly lovable, so it was refreshing to read about Evie. A lot of the time, I think those aspects of her personality are a bit of a cover up, because she's experienced some pretty horrible things in life, and instead of falling under them, she covers them up with her flapper attitude and party life.
My favourite character by far, though, was Memphis. I actually shipped Memphis and Evie until I found out who Memphis's ACTUAL love interest was (and then I shipped them because EEP they're too cute). Memphis is absolutely gorgeous. He loves his brother, and wants to be a poet, and he's kind, and just YES TO MEMPHIS, OKAY? I love this boy to the moon and back.
I will quickly touch on the other characters: Henry (HENRY, MY OTHER LOVE) is just divine, okay? I'll talk about him more in my Lair of Dreams review, but just know that all the hearts go to Henry. Theta is lovely. She's also doing a bit of hiding from her past (like Evie), and I felt for her a lot when we got to know her back story. Mabel is kind of boring, but to be honest, I totally see her turning evil in the later books. Jericho is a doll, and I love how accepting Evie is of him once she finds out his "secret". Sam. Typical bad boy that you cannot help but swoon over. Uncle Will is so secretive, and I simply have to know more about how he fits into all this Diviner business.
I just have to say that the romance (which is at the very end – literally) kind of came out of nowhere. I would have liked some more build up, because Evie had ZERO interest in this guy, and then suddenly wants to make out with him. Just a little bit of the side eye from me because of that.
Now, the mystery/supernatural aspect of this book was downright CREEPY. And because it's from third person perspective, you actually get to read about the victims, and I'm just like OH GOD NO. It's totally creepy, okay? And with the cultish religions, and the whistling, I was just shuddering at all of it.
I devoured this book pretty quickly, because it turns out its just as love worthy as everyone had been telling me. Phew. I don't like not loving the loved books, and I'm super glad that wasn't the case with The Diviners. It's wonderful. Go read it (if you haven't already).
© 2015, Chiara @ Books for a Delicate Eternity. All rights reserved.
trigger warning: attempted rape, domestic violence, abortion, murder, animal cruelty, and racism in this novel

Posted on: October 17, 2015 • By: Chiara