Books for Life is where I share bookish lists, recommendations, and favourites. You can also catch me talking about non-bookish things here, as well as my life outside of blogging. Today I'm talking about…
six 2019 releases i cannot wait to read
Even though we're nearly done with the first month of 2019 (what the hell), I still wanted to share some titles that I am ridiculously excited for because why the heck not.
the weight of the stars by k. ancrum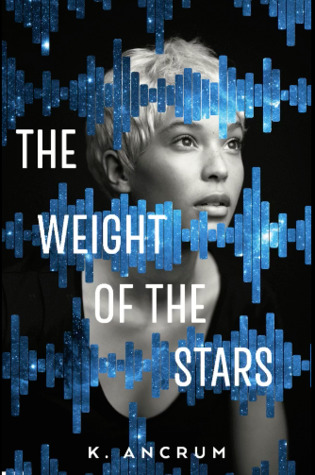 Honestly, if at this point y'all don't know how much I love The Wicker King by K. Ancrum I have failed that book and myself. The Weight of the Stars is actually about the kid of my OT3 in TWK, and THEY ARE GOING TO HAVE CAMEOS. That side, I will forever read literally anything that K. Ancrum writes.
once and future by amy rose capetta and cori mccarthy

If you've been following this blog of mine since The Early Years you'd know that I am obsessed with the show Merlin. That show has every inch of my heart, and even though I know that Once & Future is not a retelling of my show, it is still a queer retelling of the Arthurian legend and just!! It has me so excited.
untitled by marie lu
There's no cover yet, and hardly any information but it would be remiss not to mention the fourth Legend book on this list of releases I'm excited about. I adore the Legend trilogy and I cannot wait to go back to that world, and Daniel Altan Wing. BLESS.
defy me by tahereh mafi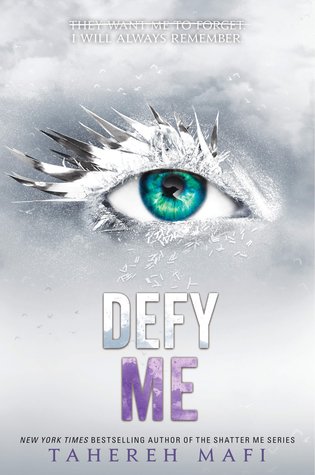 I fell absolutely head over heels in love with the Shatter Me books when I re-read the original trilogy in preparation for Restore Me last year. This series is now one of my all time favourites and after the ending of Restore Me I cannot wait to see where the story in Defy Me takes my beloved characters.
ruse by cindy pon

I finally caved and read WANT in 2017 after I had heard so many good things about it from fellow and trusted bloggers. I definitely made the right decision because WANT was epic. When I finished reading it, I promptly tweeted the following:
Why y'all should read WANT by Cindy Pon:
1. ALL POC CAST
2. SIDE F/F COUPLE
3. TEENS DOING IT FOR THEMSELVES
4. OWNVOICES TAIWANESE REP
5. THE COVER
6. AWESOME FUTURISTIC TECH
7. TEENS CARING ABOUT THE ENVIRONMENT
8. FOUND FAMILIES
And they're all the reasons why a) you SHOULD read it, and b) I want to read RUSE.
firestarter by tara sim

Firestarter is already published but since I haven't read it yet, it totally counts as a 2019 release I'm excited for. I have read and loved the previous books in this series and cannot wait to see how this queer steampunk story ends. A happily ever after better be in store for my bbs.

What are some 209 releases you're looking forward to?


Posted on: January 29, 2019 • By: Chiara