Five Reasons To is basically my way of convincing you to love the same things I do. Because I love a lot of things for a lot of reasons. Hopefully my powers of persuasion will work their magic on you, and you can find new things to love!
Today, I am going to give you five reasons to:
Watch Merlin
Merlin is an absolutely amazing show, and I implore anyone and everyone I can to watch it. I'm going to try and give you five simple reasons to watch the most perfect show in human history. Here we go:
1. Mythology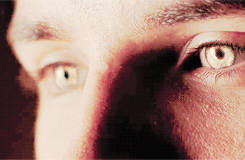 (source)
Hey, now, who doesn't love themselves some badass mythology? Whilst Merlin is its own interpretation of the famous Arthurian legend, there are still the basic things that we all love about it. Arthur, Gwen, Lancelot, Merlin, Camelot, MAGIC. It has all the ingredients of fabulousness that have made people fall in love with the legend for hundreds of years.
2. Scenery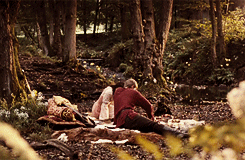 (source)
The scenery in this show is absolutely flipping fantastic. It's filmed in France, and a few other locations, and you just pretty much spend the whole time saying: I want to live there.
3. Knights
(source)
There are many extremely attractive knights in this show, and who doesn't like looking at pretty boys for hours on end? That's right – NO ONE.
4. Merlin Himself

(source)
Merlin, the character rather than the show, is literally the most adorable freaking character in the history of the universe. I am in love, if you cannot tell already (by numerous posts, fanfic, fangirling … even more fangirling).
This boy is the definition of precious. He will do absolutely everything and anything for those he loves. He's brave, and loyal, and kind, and caring, and lovely, and cute, and funny, and dorky. He's perfection in a person, pretty much.
5. Merthur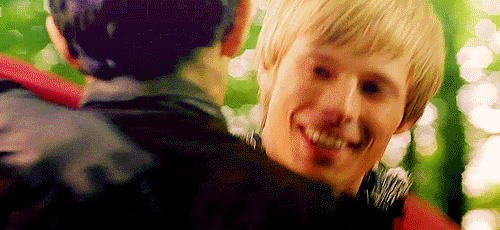 (source)
Whether you ship them romantically or not, Merthur is an amazing reason to watch Merlin. This epic friendship is unrivalled in any TV show, and I should know because I watch a helluva lot of TV shows.
These boys are soul mates, pure and simple. They love one another, trust one another, will do anything for one another. This relationship is hands down one of the most beautiful things I have ever been blessed enough to witness. It's absolutely gorgeous, and will also tear your feels to pieces.

So there you have them, my five reasons to watch Merlin. I hope I have convinced you to give the show a try because it is my absolutely number one and favourite series – EVER.
Ta ta for now,

Posted on: August 11, 2014 • By: Chiara