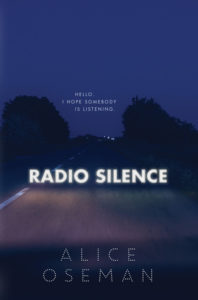 What: Radio Silence by Alice Oseman
Who: HarperTeen
When: March 28th 2017
How: A copy of this novel was provided by HarperCollins for review via Edelweiss.
What if everything you set yourself up to be was wrong?

Frances has always been a study machine with one goal, elite university. Nothing will stand in her way; not friends, not a guilty secret – not even the person she is on the inside.

But when Frances meets Aled, the shy genius behind her favourite podcast, she discovers a new freedom. He unlocks the door to Real Frances and for the first time she experiences true friendship, unafraid to be herself. Then the podcast goes viral and the fragile trust between them is broken.

Caught between who she was and who she longs to be, Frances' dreams come crashing down. Suffocating with guilt, she knows that she has to confront her past…
She has to confess why Carys disappeared…

Meanwhile at uni, Aled is alone, fighting even darker secrets.

It's only by facing up to your fears that you can overcome them. And it's only by being your true self that you can find happiness.

Frances is going to need every bit of courage she has.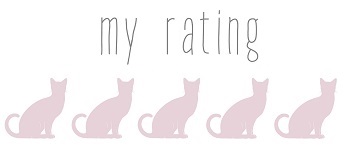 I don't even really know where to begin writing this review. Do I start with the fact that I have hardly ever related to a main character so much in my life before? Do I start with the fact that I read it in just a few hours? Do I start with how much I loved even the bits I didn't relate to? I'm not entirely sure. So if this review is just an incoherent blob with one message of READ THIS BOOK NOW then forgive me.
There is such importance in seeing yourself reflected in the books you read. Seeing yourself in characters – in their loves, in their relationships, in aspects of their lives – is something that gives such a sense of belonging. Of you are not alone. Of you are not other. It says that you are not the only person that feels this way, looks this way, identifies this way, acts this way, has life that goes this way. And when you don't see yourself in fiction then there is a certain loneliness that comes along with it.
Before I started reading Radio Silence I had actually been thinking about how few characters I had really seen myself in, the most relatable being Cath from Fangirl. So when I tweeted about asking for books with great mother-daughter relationships – just one aspect of my life that I wanted to read about – quite a few people recommended Radio Silence. I knew that I had a review copy, and that trusted blogger friends had loved it so I decided it would be the next book I read. And not only did it have a mother-daughter relationship that reminded me of my own, it had so many other things that I related to, as well.
Instead of telling you my life story, and giving you more information on me than you really need to know, I will just say this. That reading about a character who shared so much with me, that I saw myself in so much, that cared about the same things that I do, that loved people the same way I do, that even dressed the some way I do … it was incredible. And it was moving. And it was something that has only happened to me once before.
And it just goes to show that people who say "it's just fiction" when readers are asking for diverse stories, and asking to see themselves in fiction have no idea what they're talking about (probably because they've seen themselves in more books than they can count). Seeing yourself in fiction when you have never (or rarely) seen yourself in fiction before is an ~event~. It is amazing and incredible and emotional and affirming and just downright good. So don't ever let people say that it's just fiction. Because this fiction can affirm the fact that you are you, but you are also not alone.
Radio Silence was more than just that, though. It was a story of friendship, and discovering yourself, and not knowing what future you want but knowing that you future you thought you wanted isn't it. It's a story about growing, and changing, and seeing people in a different light. It's a story about fandom. It's a story about being alone but finding that one person who just gets you. It's a story about being different but finding the people you can be different with. It's a story about art, and passion, and being scared. It's a story about the rules and expectations that society puts on teenagers. It's a story about being you. It's a story that is really, really beautiful. It's a story that you should read.
© 2017, Chiara @ Books for a Delicate Eternity. All rights reserved.
trigger warning: suicidal themes, absent parent, domestic violence (physical and emotional), death of a pet, use of ableist language, and bullying in this novel

Posted on: March 24, 2017 • By: Chiara