In an effort to share more of myself with you guys I created Books for Life. I talk about my life outside of this sanctuary called the blogosphere. Hopefully you guys like getting to know the girl behind the blog a little bit more.

Since it's beyond the halfway point for 2016, and I've already read eighty one books, I thought I would share my top five. I could have made it a top ten, or a top nothing and just gone with all my favourites of the year so far, but these five are really the standouts for me. And here they are listed, in no particular order might I add.
1) The Raven King by Maggie Stiefvater
I have never actually gotten around to reviewing this book because I'm not really sure that I could express how wonderful it is. I couldn't have asked for more from the conclusion to one of my favourite series of all time. I didn't feel underwhelmed or unsatisfied. Everything was simply perfect.
2) Kings Rising by C.S. Pacat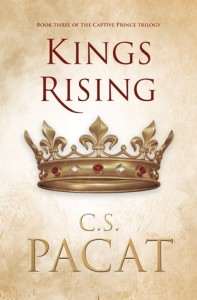 I wrote a mini review for Kings Rising, and I am not even sure it made a lot of sense beyond THIS IS DIVINE. Because it was. As with The Raven King, it was a perfect conclusion to a perfect series. I was incredibly happy with everything that happened in this book, and I seriously cannot wait to revisit my babies and their ship again in the future.
3) The Cracks in the Kingdom by Jaclyn Moriarty
This book was absolutely gorgeous. Also: three of my favourites have the word "king" in them. This is weird and fantastic in equal measure. Pretty much my favourite thing about The Cracks in the Kingdom, and The Colours of Madeleine series in general is Elliot Baranski. He is an absolutely gorgeous character and my review is pretty much a love letter to him. I regret nothing.
4) Dangerous Girls by Abigail Haas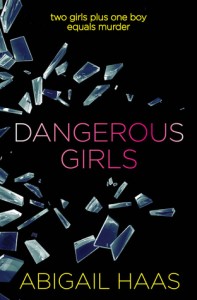 God, THIS BOOK. Is pretty much one of my favourites ever, and I just realised I only gave it four stars? What was I thinking? Its deserving extra star has now been given. This book has everything, and promptly spurred me onto my thriller binge (which I really need to get back to, pronto). Again, only small thoughts on this one. Why am I not doing massive flaily reviews for my faves? I need to rectify this in the second half of this year.
5) The Summer of Chasing Mermaids by Sarah Ockler
I actually wrote a legit review for this one! *cheering* The Summer of Chasing Mermaids was so incredibly delightful, and the fact that it made it to this list is quite special, since it's contemporary and those are not usually my favourite kinds of books. But this one is just special. In so many ways. I promptly bought a paperback copy after finishing my eARC because I needed this book in my life so I can go back and experience the magic again and again.

What have been your favourite reads of 2016? Why?

Posted on: July 12, 2016 • By: Chiara