What: The Summer of Chasing Mermaids by Sarah Ockler
Who: N/A
When: April 9th 2016
How: A copy of this novel was provided by the author for review.
Elyse d'Abreau was destined for stardom… until a boating accident took everything from her. Now, the world's most beautiful Soca singer can't sing. She can't even speak.

Christian Kane is a notorious playboy—insolent, arrogant, and completely charming. He's also the first person since the accident who doesn't treat Elyse like a glass statue.

When a high-stakes regatta brings them together in the quaint seaside town of Atargatis Cove, Oregon, it's not long before Elyse is swept up in Christian's seductive tide. But when it comes to love, can the girl without a voice open her heart to the boy best known for breaking them?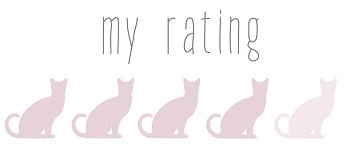 I had been wanting to read The Summer of Chasing Mermaids ever since I read Shannelle's review for it. She then book pushed it on me at every opportunity, which made me want to read it even more. But the book wasn't out in Australia – not even my library had it. Which is why when Sarah tweeted about wanting Aussie book reviewers because her titles were finally making it to our shores, I jumped at the chance. And was lucky enough to be able to read and review The Summer of Chasing Mermaids.
I really loved this book. It was everything that I had been hoping for, and I can honestly see myself rereading this book as time goes by. There were just so many elements that I loved, which I will now impart to you in a handy list (are you surprised? No):
1) Sebastian Kane.
Sebastian Kane is one of the most precious characters that I have ever come across. He defies traditional gender roles and he's only five years old. He faces a lot of judgement and criticism, but his brother, Christian, and the main character, Elyse, are always supportive of him, which I adored. I would absolutely love to read a book about Sebastian all grown up because I feel like he would be an incredible person to read about. (I also have a feeling he would fall somewhere on the trans spectrum, and lord knows we need more trans books.) Sebastian was just divine, alright? And the number one reason you should read this book.
2) Christian Kane.
Ah, Christian. I loved how he turned the bad boy/lady lover trope on its head. Because he had his cocky moments, and there were at least three girls in this book that he'd had a relationship with. But once he knew that Elyse was the person he wanted, he didn't kid around. He was serious and sincere (but also with his cocky edge because that's a part of who he is), and I never once thought that he was going to treat her badly. And he was also super respectful of Elyse in so many ways – especially when it came to physical intimacy.
3) Poetry.
The main character, Elyse, is a poet, and I was so happy for the fact that some pieces were shared. All too often I feel like characters who are writers aren't explored in ways they could be. We hardly ever get to see their creativity on the page along with the author's, so being able to read Elyse's poetry was such a positive point for me in The Summer of Chasing Mermaids. Especially since they were so lovely, as well.
4) The story.
I actually entirely forgot that The Summer of Chasing Mermaids was a Little Mermaid retelling until after I finished the book. That is how completely new and unique this story is. There were so many new elements hidden with the age old ones (like Ariel's/Elyse's loss of voice), but in its entirety The Summer of Chasing Mermaids was a new story that definitely stands on its own two feet.
5) The romance.
I already kind of touched on this in the Christian Kane point, but I really did love the romance between Elyse and Christian. I felt like they really melded together so well. Christian's attitude toward Elyse was never ~other~ and he never tried to say things for her or got impatient with her. He was just good. Such a good guy, and a good romantic interest for Elyse. The two of them were in a healthy relationship and a respectful one, and to be honest they are kind of my bar for YA couples now.
6) Elyse.
Elyse was such an interesting character to read about. She was flawed, which I always love to see in a character, because I feel like it makes them a lot more three dimensional. She has problems with her family, and is struggling to settle in with her extended family at Atargatis Cove. She is also mourning the loss of her singing voice, which would have launched her career in the music industry. She was mourning a lot of things, and they did get her down. But she was also open to new experiences. Like helping Christian with his boat, and dancing in the underwater club, and falling in love with and supporting Sebastian, and not wanting Atargatis Cove to become a high-rise city. Elyse was complex and nuanced – the kind of character I always love reading about.
~
If you can't tell by now, I really loved The Summer of Chasing Mermaids. It was everything I wanted, and more, and I hope I have convinced you to read it. Because you definitely won't regret it – this story is one of a kind.
trigger warning: death of parent via childbirth, possible suicide attempt (intent not clear), drowning, and loss of voice via tracheotomy in this novel
© 2016, Chiara @ Books for a Delicate Eternity. All rights reserved.

Posted on: May 13, 2016 • By: Chiara