What: The Girl from Everywhere (The Girl from Everywhere #1) by Heidi Heilig
Who: Hot Key Books
When: March 3rd 2016
How: A copy of this novel was provided by Hot Key Books/Bonnier Publishing for review.
It was the kind of August day that hinted at monsoons, and the year was 1774, though not for very much longer.

Sixteen-year-old Nix Song is a time-traveller. She, her father and their crew of time refugees travel the world aboard The Temptation, a glorious pirate ship stuffed with treasures both typical and mythical. Old maps allow Nix and her father to navigate not just to distant lands, but distant times – although a map will only take you somewhere once. And Nix's father is only interested in one time, and one place: Honolulu 1868. A time before Nix was born, and her mother was alive. Something that puts Nix's existence rather dangerously in question…

Nix has grown used to her father's obsession, but only because she's convinced it can't work. But then a map falls into her father's lap that changes everything. And when Nix refuses to help, her father threatens to maroon Kashmir, her only friend (and perhaps, only love) in a time where Nix will never be able to find him. And if Nix has learned one thing, it's that losing the person you love is a torment that no one can withstand. Nix must work out what she wants, who she is, and where she really belongs before time runs out on her forever.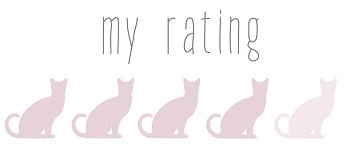 I've had this review copy of The Girl from Everywhere for several years and for that I feel truly terrible! But I think sometimes we are meant to read a book at a particular time and the time for me to read The Girl from Everywhere was now. When I was feeling so bone tired and weary of current YA fantasy books. I needed something refreshing, a reminder of why this is my favourite genre, and why I have stuck with YA for so long. And The Girl from Everywhere was that book.
I'll be honest, the first chapter was shaky. I'm not a huge fan of books that open on an action scene because I find them jarring. But I pushed through that feeling and continued with the book and I am so glad that I did. The Girl from Everywhere is unique, fun, full of banter, and about finding your family along your journey.
I really liked that The Girl from Everywhere was light on the romance. I love my romance so I'm a little surprised to be writing that but I loved that the relationship between Nix and Kash was about their friendship and supporting each other before anything else. Yes, there are adorable romantic moments when I was just doing the KISS thing at my Kindle, but the fact that they were focussed on the life threatening and life changing things at hand was understandable. I absolutely hope they get together in the sequel to The Girl from Everywhere because I loved their relationship.
The setting was absolutely vivid and real in The Girl from Everywhere and I think that's because the author lives in Hawaii! While she might not have lived there in the 1800s I think that her connection and familiarity with the country really shone through. The descriptions were lush and beautiful and I wanted to join Nix on her adventures on this beautiful island. I would absolutely love to see more of this Hawaii in the series and I really hope I do!
Alongside the setting and the relationship between Nix and Kash, I think the main theme of The Girl from Everywhere was family. The whole premise of the novel is that Nix's father is trying to get back to a certain time in history so that he can be with Nix's mother again. Nix's conflicted feelings about this were so sad and I just wanted to shake her father into realising that he had wasted the baby years with his daughter by trying to chase something that was over. Nix loves her father but she can't abide by throwing his and her life away for a pipe dream.
The other people in Nix's family are those that have joined her father's crew along the way, and that includes Kash. I think that's one of the reasons I love them together so much. Because it's not based on instalove or instalust, but on time spent getting to know each other and care about each other as people and not just romantic interests. I loved it!!
All in all, The Girl from Everywhere was a big, nice surprise and restored my faith in YA fantasy. I absolutely cannot wait to read the sequel, and I really hope I love it as much as this book!
© 2020, Chiara @ Books for a Delicate Eternity. All rights reserved.
trigger warning

colonial themes, gun fights, deceased parent, thievery, attempted murder, parent with addiction (opium)

Posted on: April 7, 2020 • By: Chiara