What: Highway Bodies by Alison Evans
Who: Echo Publishing
When: February 1st 2019
How: A copy of this novel was provided by BFredericksPR for review.
Who will you rely on in the zombie apocalypse?

*

Bodies on the TV, explosions, barriers, and people fleeing. No access to social media. And a dad who'll suddenly bite your head off – literally. These teens have to learn a new resilience…

Members of a band wield weapons instead of instruments.

A pair of siblings find there's only so much you can joke about, when the menace is this strong.

And a couple find depth among the chaos.

Highway Bodies is a unique zombie apocalypse story featuring a range of queer and gender non-conforming teens who have lost their families and friends and can only rely upon each other.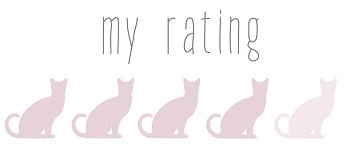 Highway Bodies is the highly anticipated sophomore novel from Australian author Alison Evans. Their first book, Ida, was a major hit on our Aussie shores and there's been quite some hype for Highway Bodies since its announcement. I read Highway Bodies in one day, and I'm here to share some things I think will entice you to read it:
1) Everyone is queer
And the people who aren't are evil. All three POV characters are queer: Dee is a bisexual girl, Jojo is non-binary and bisexual, and the third character (whose name is only revealed at the end so I won't share it) is a trans girl who is attracted to girls. All important side characters are queer as well, and just… my heart??? So often in YA there is the queer character surrounded by non-queer family and friends and mate that just ain't real life. So to have queer community represented like this is so, so important and real.
2) ZOMBEHS
I remember when zombie books were pretty big, about ten years ago. I read my fair share of them; they were actually some of the paranormal YA books I liked best. So to have Highway Bodies bringing zombies back is great.
I love the fear that zombies bring to a story because they're these creatures that want to eat you but they were people once – your family, your friends. There's a scene in Highway Bodies where the characters can't kill little kiddie-zombies, and it really brought that 'they were alive and this isn't their fault' thing to the front. Zombies are interesting in that way, and also that they change the way you live – not just in the big, apocalypse sense, but also in the sense that you have to be quiet and you have to learn to do things you should never have to learn how to do.
Also there were major The Walking Dead vibes in Highway Bodies and I was LIVING.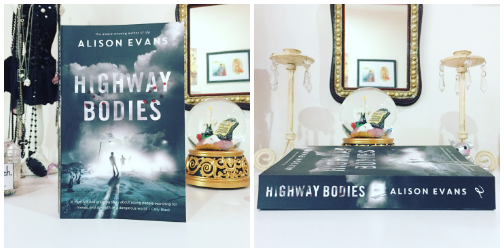 3) It's so Australian
Though I don't live in the Victorian bush, there are some things that are universally Aussie. Like Woolies runs,  language, and the descriptions of things. Australian YA set in Australia brings this level of comfort and relatability that you just don't get from reading any other kind of book. And in Highway Bodies that Aussie-ness was there in spades.
4) It's #ownvoices
Alison Evans is bisexual and non-binary and damn is it important to have #ownvoices queer stories on the Australian (and international) YA market.
5) It's open-ended
If you're someone who likes open-ended stories then Highway Bodies is perfect for you! For me, however, it just left me a little deflated because even though I know this is a zombie book and happily ever afters are most certainly not guaranteed… I still wanted one. I wanted to see my queer babies happy and together and safe, dammit!!
~
So there are the things that might entice you to read Highway Bodies. I'd highly recommend it to anyone looking for that true blue Aussie book, a queer #ownvoices story, or you know, brain eating animated corpses.
© 2019, Chiara @ Books for a Delicate Eternity. All rights reserved.
trigger warning

death of family members and friends, blood and gore, misgendering, multiple murders, animal death, fires, explosions, reference to past domestic violence/child abuse

Posted on: February 12, 2019 • By: Chiara