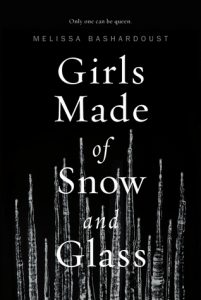 What: Girls Made of Snow and Glass by Melissa Bashardoust
Who: Flatiron Books
When: October 10th 2017
How: A copy of this novel was provided by Pan Macmillan Australia for review.
Frozen meets The Bloody Chamber in this feminist fantasy reimagining of the Snow White fairytale.

At sixteen, Mina's mother is dead, her magician father is vicious, and her silent heart has never beat with love for anyone–has never beat at all, in fact, but she'd always thought that fact normal. She never guessed that her father cut out her heart and replaced it with one of glass. When she moves to Whitespring Castle and sees its king for the first time, Mina forms a plan: win the king's heart with her beauty, become queen, and finally know love. The only catch is that she'll have to become a stepmother.

Fifteen-year-old Lynet looks just like her late mother, and one day she discovers why: a magician created her out of snow in the dead queen's image, at her father's order. But despite being the dead queen made flesh, Lynet would rather be like her fierce and regal stepmother, Mina. She gets her wish when her father makes Lynet queen of the southern territories, displacing Mina. Now Mina is starting to look at Lynet with something like hatred, and Lynet must decide what to do–and who to be–to win back the only mother she's ever known…or else defeat her once and for all.

Entwining the stories of both Lynet and Mina in the past and present, Girls Made of Snow and Glass traces the relationship of two young women doomed to be rivals from the start. Only one can win all, while the other must lose everything–unless both can find a way to reshape themselves and their story.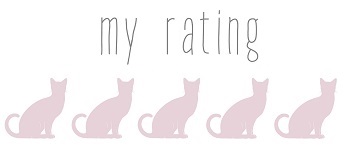 I loved everything about Girls Made of Snow and Glass. Honestly, I did. There will be no "but this wasn't great" aspect of this review because… there was nothing that wasn't great for me. There were, however, two things that I loved best about Girls Made of Snow and Glass and they are:
1) It's a queer girl retelling of Snow White
First things first: I love retellings. I probably don't read as many as I would like to but I love them. Some of my all time favourite books are retellings because an author takes a story you know really well and creates something new and beautiful out of that. Second: I love queer books. I mean… if you know my internet presence at all you are probably already aware of this because I never seem to shut up about queer books. So when Girls Made of Snow and Glass landed on my doorstep (literally, the postie throws my packages at the doorstep) I was extremely excited. Queer retellings breathe life into this human-shaped bag of water also known as me.
Even though Girls Made of Snow and Glass is a queer retelling of Snow White, the romance between Lynet and her love interest (who is a girl, and adorable) never takes over the plot. The plot is centred on something else entirely (which will be my 2) just below), and the romance was a delightful addition to that. That's not to say that the romance wasn't lovely and feelsy and beautiful. It just didn't take up more page time than it needed to. I think the balance between the queer romance and the rest of what was happening in Girls Made of Snow and Glass was perfect.
2) It focuses on a mother/daughter relationship
And it SLAYED me. The relationship between Mina and Lynet was not without its problems but I think that's one of the reasons why I loved it so much. Mina was one of the most complex characters I've read about in a really long time, due mostly to her father's emotional abuse. She doesn't trust herself or love herself, and because of her glass heart she doesn't believe she can love or be loved by anyone.
Mina is Lynet's stepmother, and it was so refreshing to see that she wasn't evil in this retelling. I mean, she had her moments of doubt and insecurity but for the most part the trope of the evil stepmother in a fairytale was subverted. And it was subverted so beautifully. I want to talk about Mina and Lynet's relationship more but I also want people who haven't read Girls Made of Snow and Glass to read for themselves how their relationship is formed, how it progresses, and how it ends up at the finish line. All I will say now is that their relationship was complicated and beautiful and I loved reading about it.
~
Now, those two things were just the aspects I loved most about Girls Made of Snow and Glass. Other aspects I adored include the writing style, which really made the book feel like a fairytale in the most exquisite way; the fact that Mina was one of the POV narrators – I adored being inside her head and seeing her grow up and change and change again; the cold, desolate, but somehow beautiful setting; the way characters made mistakes but weren't crucified for them; the utter and absolute loyalty of a certain man made out of glass. There is so much to love about Girls Made of Snow and Glass, and I hope that I have convinced you in any way to pick up this gorgeous book.
© 2018, Chiara @ Books for a Delicate Eternity. All rights reserved.
trigger warning

reference to suicide of mother, reference to death of mother, death of father, murder of father, suicidal ideation, unlawful experimentation, bullying, use of ableist language, emotional abuse, and attempted murder (poison)

Posted on: January 23, 2018 • By: Chiara