Books for Thought is where I post a discussion topic related to books, reading, writing, or something pertaining to one of the three. I hope you'll join in, and discuss today's topic of
supporting authors
As book bloggers, a lot of us get access to ARCs (advance reading copies) or eARCs (the ebook version). There is no concrete definition of an ARC (that I could find with my quick Google), but the general consensus is that ARCs are books given to people with sway in the book industry to promote the release of a new title – e.g. librarians, book bloggers, professional reviewers, newspapers, booksellers. ARCs are given freely to these people with the hopes that they'll read it and enjoy it and publicise it. I think that is what most people would classify ARCs as: a publicity tool. Because no one makes money from ARCs. The publisher pays for it to be made but the people receiving them don't pay to receive it. The author certainly doesn't get any money from these early review copies.
Which brings me to the heart of this discussion. Some might say that we "pay" for ARCs with the time we spend reading them, thinking about how we're going to review them, actually reviewing them, and then sharing that review across our different platforms. But … we do this for books we buy and borrow from the library, as well. These are not exclusive things that we do for ARCs, and while reviews do have their place in this community, they aren't giving support to the author directly.
Supporting an author is important. A debut author's sales of their first book can determine if they ever have another book. Sales of first books (and subsequent books) in a series can determine if that series is going to be published to completion. Sales are so important to authors because it says to the publisher: readers want the words that this person creates. And if they don't get sales then the message given to the publisher is something a lot less positive.
ARCs are not something we should rely on to show our support to authors. Supporting authors means buying their books. It is that simple. We should never expect creators to give us something for free (which is what an ARC is when you really think about it). We should be paying our creators, which means we should be buying their books. I know that not everyone is in the position to purchase books, but another thing you can do is suggest the purchase to your local library if you have one (I have done this heaps and they're usually pretty great about getting them in).
If you love a book you read as an ARC, and you want more from that author, or the second book in the series, I really urge you to buy that beautiful finished copy, or suggest a purchase to your library, or grab an ebook copy. Support the author whose words you've fallen in love with so they have the opportunity to make you fall in love again.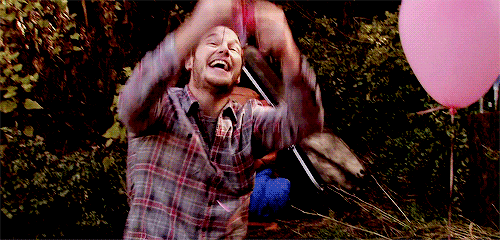 (source)

Posted on: March 1, 2017 • By: Chiara