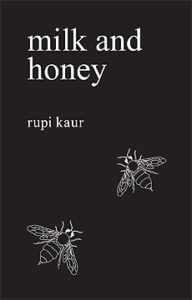 What: Milk and Honey by Rupi Kaur
Who: Andrews McMeel Publishing
When: December 1st 2015
How: A copy of this novel was provided by Hardie Grant Publishing for review.
Milk and Honey is a collection of poetry and prose about survival. About the experience of violence, abuse, love, loss, and femininity.

The book is divided into four chapters, and each chapter serves a different purpose. Deals with a different pain. Heals a different heartache. Milk and Honey takes readers through a journey of the most bitter moments in life and finds sweetness in them because there is sweetness everywhere if you are just willing to look.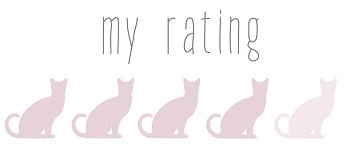 I had heard a lot of incredible things about Milk and Honey before I read it. So much so that I was almost afraid to pick it up because I expected it to be amongst the most profound poetry I had ever read.
I think it is safe to say that Milk and Honey does live up to the hype it's received, or at least it did for me. It was beautiful and emotional. And it was certainly profound. Incredibly profound, really, because these poems are not fictional – rather, they tell the story of Rupi Kaur's life in four parts.
I could not say that one of the four chapters was more than any of the others because they were all incredible in their own way. My favourite two chapters would probably have to be the loving and the healing. Even though I greatly related to the breaking, and aspects of the hurting, as well. I think there are elements to all four chapters that almost anyone who picked the book up could relate to. There are so many universal themes contained in such a small book that it's quite incredible.
The addition of the illustrations added an extra layer to the poems themselves, I believe. I am more than happy to read poetry as just words, but since Kaur created the illustrations herself to accompany the pieces I feel like there was an extra layer of understanding to them. I always find it special when a creator mixes two mediums in such a way that they complement each other seamlessly.
There is something about Milk and Honey that doesn't necessarily read like poetry, but I don't think that's a bad thing. I think it makes the book more accessible to everyone because there can be some stigma surrounding poetry (for example: it's pretentious). There are pieces in Milk and Honey that are more like sentences broken up, but to be honest I think that sometimes poetry is all about the lines so I didn't find anything particularly wrong with the pieces that relied on breaks to fully convey the emotion behind the words. Sometimes the weight of one word in a piece is what makes it work.
Overall, I thoroughly enjoyed Milk and Honey. I was absorbed from the moment I started reading it, and I read it in one sitting because there was no tearing me away. If you're looking for a gorgeous poetry book that takes you through the hard times and the soft, and that leaves you with a sense of hope at the end then I recommend Milk and Honey to you.
(I will note, however, that there were some themes along the lines of 'love is what makes us human', which could be harmful to aromantic readers.)
© 2017, Chiara @ Books for a Delicate Eternity. All rights reserved.
trigger warnings: incest, pedophilia, rape, sexual abuse (from family members), use of ableist language, sexism, alcoholic parent, absent father, emotional abuse, and racism in this novel

Posted on: July 7, 2017 • By: Chiara