What: The Song Rising (The Bone Season #3) by Samantha Shannon
Who: Bloomsbury Publishing
When: March 7th 2017
How: A copy of this novel was provided by Bloomsbury Australia for review.
Following a bloody battle against foes on every side, Paige Mahoney has risen to the dangerous position of Underqueen, ruling over London's criminal population.

But, having turned her back on Jaxon Hall and with vengeful enemies still at large, the task of stabilising the fractured underworld has never seemed so challenging.

Little does Paige know that her reign may be cut short by the introduction of Senshield, a deadly technology that spells doom for the clairvoyant community and the world as they know it…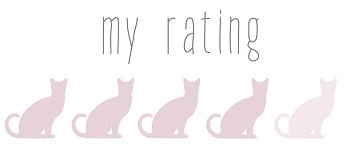 I absolutely loved The Bone Season and The Mime Order, so to finally be able to read The Song Rising was incredibly exciting. I couldn't wait to see what happened after the explosive ending that we saw in The Mime Order. And, of course, I couldn't wait to see what happened with Paige and Warden.
The first thing that you should probably know about The Song Rising is that it reads very differently to the first books in the series. Those two were filled with action and intensity almost all of the time, whereas I felt like The Song Rising was more of a journey book. By that I mean that for most of the book Paige and co. are out and about trying to bring down Scion and the new Senshield scanners. For me, there was a little adjusting to this because I thought that things would be SO hectic in The Song Rising. And in a sense they were, but not in the way that you might think at the end of the second book. That being said, there was a lot of action at moments during the journey that kept me on edge. I never knew whether Paige or any of her fellow clairvoyants were going to make it out of some situations.
Speaking of Paige's fellow clairvoyants, there was opportunity to get to know some of them a bit more in The Song Rising. Especially Maria. I loved getting to know her, and I really hope that we get her POV in the next book (I've heard there are going to be more POVs in the later books) because she's incredibly interesting. There was a scene where some of her memories were described, and it was incredibly heartbreaking. From what was shown about her character in The Song Rising she's a very strong woman, and one that I would love to know even more about.
And there was more insight into precious Nick, as well. Who I love. Who needs to be protected at all costs. There was even more insight into Paige's past, and the things she hadn't let herself remember. Warden even let a little bit more of himself be known. So there was a lot of learning about the characters which I loved because it builds emotional connection.
What there wasn't a lot of was Jaxon Hall. Who is one of the antagonists in this series but I don't care. I love his character because you never know how he is going to react to something or what he's going to do. In this book his age was revealed and he's like 50? I thought this was so weird. I can't remember if his age had been revealed before and I've just forgotten but I always imagined him in his late thirties? It was just weird to try and adjust the image of him in my head.
Before I wrap up this review I have to mention the ship because this is me. And Paige and Warden. And I love these two, and there was so much angst in The Song Rising when it came to them and I just want them to be TOGETHER and HAPPY and YES.
The ending of The Song Rising hasn't got a cliffhanger, which was really nice. Although you can tell that Paige's life and the story of the series is going to take a huge turn in the next book. Which I can't wait for.
© 2017, Chiara @ Books for a Delicate Eternity. All rights reserved.
trigger warning: use of ableist language, murder, attempted murder, torture, imprisonment, death of a parent (execution), references to death of friends and siblings, bullying, forced drug use, depictions of gore, reference to labour camps, and physical assault in this novel

Posted on: March 10, 2017 • By: Chiara