What: The Fallen Kingdom (The Falconer #3) by Elizabeth May
Who: Chronicle Books
When: June 13th 2017
How: A copy of this novel was provided by Chronicle Books for review via Edelweiss.
The long-awaited final book in the Falconer trilogy is an imaginative tour-de-force that will thrill fans of the series. Aileana Kameron, resurrected by ancient fae magic, returns to the world she once knew with no memory of her past and with dangerous powers she struggles to control. Desperate to break the curse that pits two factions of the fae against each other in a struggle that will decide the fate of the human and fae worlds, her only hope is hidden in an ancient book guarded by the legendary Morrigan, a faery of immense power and cruelty. To save the world and the people she loves, Aileana must learn to harness her dark new powers even as they are slowly destroying her. Packed with immersive detail, action, romance, and fae lore, and publishing simultaneously in the UK, The Fallen Kingdom brings the Falconer's story to an epic and unforgettable conclusion.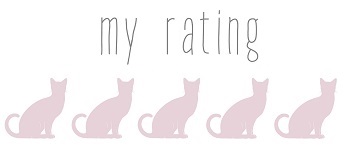 Where do I even begin to write this review? I don't even know how. So instead I'm reverting to my beloved lists, and this time it's FACTS ABOUT THE FALLEN KINGDOM YOU TOTALLY NEED TO KNOW:
1) It made me cry.
It did. Approximately five times. And I never cry in books. In my entire life there have only been ten (now eleven) books that have made me cry, and two of those are from when I was a small child. So the fact that The Fallen Kingdom made me cry is HUGE. And also wonderful because it means I cared about these characters so much that they made me cry, dammit.
2) Aithinne is a woman loving woman.
I point you in the direction of my review of The Vanishing Throne in which I state, "I shipped Aileana and Aithinne together, because they had great chemistry." Hot damn, I predicted this. Not that Aileana and Aithinne really are a ship (at least not canonically – someone write their fanfic please), but that there was chemistry, and the ~vibe~ from Aithinne.
Besides from the fact that I called it and feel quite glorious about that I need to take a moment to appreciate this. That Aithinne is so badass, but so soft at the same time. That she can be brutal when she needs to but she's never cruel. That she is not perfect, but never claims to be. That she is protective and loving and fierce. That she is just freaking incredible and queer and how this is fucking everything. Just. Everything.
3) Kiaran *swoons*
Does anything more really need to be said? In this book I think I fell more in love with Kiaran, which really shouldn't have been possible because he is up there with my favourite love interests of all time. But in The Fallen Kingdom he is more vulnerable than ever before, and more open about how he feels for Aileana. The romance in this book is to die for. If you thought the romantic elements in the two previous books were good, then you haven't seen anything yet *squeals*
4) It's just perfect.
It is rare that the last book in a series is so awesome that it pretty much trumps all of the books before it. The only time that has happened to me before is with Marie Lu's Champion (which just so happens to be another book that has made me cry – go figure). There was just something so incredible about The Fallen Kingdom. The characterisation was impeccable, the plot was intriguing and fast paced, the romance was intoxicating, and the ending was perfect.
~
I don't know what else to say in this review, really. Everything about The Fallen Kingdom was amazing, and everything that I wanted to happen did happen. I don't want to say anything else because I think this is one of those times where not knowing a lot about what happens is best. So I'll just leave you with: it's perfect.
© 2017, Chiara @ Books for a Delicate Eternity. All rights reserved.
trigger warning: reference to death of mother, murder, execution, murder of friends, depictions of gore, ableism, use of ableist language, emotional torture/abuse, physical torture, physical assault, memory loss, suicide, and addiction in this novel

Posted on: June 16, 2017 • By: Chiara