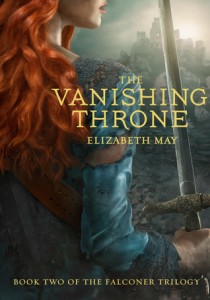 What: The Vanishing Throne (The Falconer #2) by Elizabeth May
Who: Chronicle Books
When: June 7th 2016
How: A copy of this novel was provided by Chronicle Books for review via Edelweiss.
The second book in the Falconer trilogy is packed with surprises and suspense.

Aileana Kameron, the Falconer, disappeared through the portal that she was trying to close forever. Now she wakes up in the fae world, trapped and tortured by the evil Lonnrach. With the help of an unexpected ally, Aileana re-enters the human world, only to find everything irrevocably changed. Edinburgh has been destroyed, and the few human survivors are living in an uneasy truce with the fae, while both worlds are in danger of disappearing altogether. Aileana holds the key to saving both worlds, but in order to do so she must awaken her latent Falconer powers. And the price of doing that might be her life.

Rich with imaginative detail, action, fae lore, and romance, The Vanishing Throne is a thrilling sequel to The Falconer.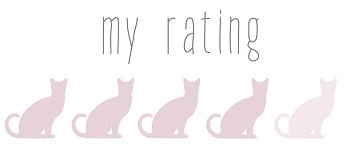 As soon as I was approved for The Vanishing Throne, I was ecstatic. I absolutely adored The Falconer, and it had been a torturous wait between books.
While I wasn't as blown away by The Vanishing Throne as I was by its predecessor, it was still a great book that pulled me out of a month-long book slump *cheering*
I feel like there was a bit of a lapse between the end of The Falconer, and the beginning of The Vanishing Throne. That, or my book amnesia has kicked in again, and I'm not correctly remembering the ending of The Falconer. But anyway. The Vanishing Throne starts off with Aileana in the fae world with the evil (but also kinda seductive – SHHH NO JUDGING) Lonnrach. Lonnrach tortures Aileana, and this stays with her throughout the book. To be entirely honest, I felt like this went by too quickly, and that the intense effect it was having on Aileana at the time wasn't really explored. I felt like it was over pretty quickly, and I didn't gauge that it had affected Aileana so much.
Possibly my favourite aspect of The Vanishing Throne was the introduction of Kiaran's sister, Aithinne. She was fabulous. She was almost a bit of a manic pixie dream girl kind of character but so much better. Aithinne was incredibly complex, and kind of reminded me of Willow from Buffy. She was innocent and broken and powerful all at the same time. I shipped Aileana and Aithinne together, because they had great chemistry. I cannot wait to read more about this badass fae.
BUT my main ship is still Aileana and Kiaran. Kiaran is one of my favourite characters ever. He's just as complex as his sister (perhaps even more so), and I love seeing him struggle. Not in a sadistic way, I promise. I mean, Kiaran has been this total slayer of everyone and everything, and now he's trying so hard to be a little more human and show that side to Aileana. Does she really appreciate it? I don't think so. Aileana's interactions with Kiaran annoyed me a lot in this book, I have to say. I was reminded by what Dorian said to Chaol about Celaena in the Throne of Glass books: that he has to love all of her. I felt like telling Aileana this. If you love Kiaran, you love all of Kiaran. Because she kept on harping on about his past and it was just a tad too judgemental for me. Although I still shipped it passionately.
Other characters that I loved in The Falconer were back again, but one of them I wasn't the hugest fan of because he turned into a massive dickface. I'm glad Aileana didn't just immediately forgive him because HE DIDN'T DESERVE IT. I was worried that she'd be all: yeah, it's okay – when it totally wasn't. And there were new characters that were super interesting, and revealed super interesting stuff about the characters we know and love.
There is action abound in this book, and it is extremely fabulous. The steampunk elements were pretty scarce, but there were some new additions that were almost as awesome to read about.
I was shattered by the cliffhanger at the end of The Falconer, but I think the one at the end of The Vanishing Throne was even worse. I really need the third book. Like, now.
© 2016, Chiara @ Books for a Delicate Eternity. All rights reserved.
trigger warning: unfortunately, i reviewed this book before i started including trigger warnings. i apologise

Posted on: June 24, 2016 • By: Chiara