What: One Of Us Is Lying by Karen M. McManus
Who: Penguin
When: June 1st 2017
How: A copy of this novel was provided by Penguin Random House Australia for review.
Yale hopeful Bronwyn has never publicly broken a rule.

Sports star Cooper only knows what he's doing in the baseball diamond.

Bad body Nate is one misstep away from a life of crime.

Prom queen Addy is holding together the cracks in her perfect life.

And outsider Simon, creator of the notorious gossip app at Bayview High, won't ever talk about any of them again.

He dies 24 hours before he could post their deepest secrets online. Investigators conclude it's no accident. All of them are suspects.

Everyone has secrets, right?

What really matters is how far you'll go to protect them.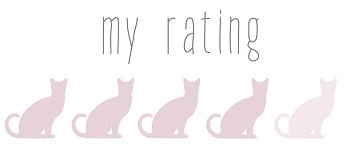 I absolutely flew threw One Of Us Is Lying. It was one of those books where you wanted to keep on reading and reading just so you could find out everything about Simon's death. I wanted to know what exactly had happened. And the author did a pretty good job of keeping everything up in the air until the very end. Even though I guessed some parts of what had happened (quite late, might I add) not everything was clear until the big reveal. I love a mystery/thriller that isn't predictable.
There were some cliché aspects to One Of Us Is Lying, but I didn't really care because I enjoyed the way the tropes played out and it's been quite some time since I've read a book with these kinds of tropes, anyway.
We have the not-out gay jock, the good girl who wants the bad by, the bad boy who really isn't all that bad, and the popular girl who turns out to be a better person than anyone thought. I think my favourite character would probably have to be Nate, the bad boy. What can I say? I have a soft spot. But I was also a fiercely protective of Cooper, because I am always protective of my LGBTQIA+ young people.
What was most interesting about One Of Us Is Lying is the fact that it doesn't solely focus on the mystery. It was the overarching plot and what connected the characters, but there was a lot of insight into the characters outside of Simon's death. Even though the things that happen to the characters are because of what happened to Simon it was still interesting to read because a lot of the time mystery/thrillers can lose that characterisation in favour of the whodunit aspect.
The biggest character development came from Addy, the popular girl. At the start of the book she's in quite an emotionally abusive relationship. She's reached the point where she doesn't even know who she is without her boyfriend. I loved seeing her come into herself, and cut her hair the way she wanted to, and wear the clothes she wanted to. I was also glad that she didn't jump into another relationship because it was refreshing to see her focus on herself and her relationship with her sister.
Cooper's "secret" is that he has a boyfriend, and once that's revealed to everyone he knows Cooper's friends show their true colours. I hated seeing the bullying, but Cooper definitely wasn't alone. He had a best friend who didn't change his relationship with Cooper after he found out (this it he ONLY response anyone should have, let's be real), as well as Addy, Bronwyn, and Nate. For the most part Cooper's family was supportive, although it took some time from his father. I was just glad that I wasn't reading about another truly horrible family who doesn't love and accept their son/brother/grandson for who he is. His father wasn't perfect, and there were some tense and not so great moments, but by the end of the book it showed that he was trying to rekindle his relationship with his son.
Bronwyn and Nate's stories mainly revolved around their relationship, which I liked. I am a bit of a sucker for the good girl/bad boy relationship and I feel like this one was done quite well. There were some personal aspects to both of their stories, but they didn't hold quite the same weight as Addy's or Cooper's. Bronwyn was the one who was focussed on the mystery of Simon's death the most, and Nate was just trying to escape his horrible home life so thus spent most of his time with Bronwyn.
Overall, One Of Us Is Lying was a really good mystery/thriller. It had all the aspects I enjoy in these types of novels, and even though it leaned on tropes I've read before they were done in a way that I still enjoyed reading them. If you're looking for a fun mystery/thriller then I think One Of Us Is Lying is the book for you.
© 2017, Chiara @ Books for a Delicate Eternity. All rights reserved.
trigger warnings: bullying, reference to school shooting, references to suicide (graphic), suicide, alcoholic parent, romantic cheating, drug addicted parent, absent parent, bipolar parent (off medication), sibling with cancer, heart attack (grandparent), emotional abuse, use of ableist language, ableism, slut shaming, reference to animal cruelty, physical assault, attempted murder, and homophobia in this novel

Posted on: June 9, 2017 • By: Chiara