Books for Thought is where I post a discussion topic related to books, reading, writing, or something pertaining to one of the three. I hope you'll join in, and discuss today's topic of
buying books because of blogging
So the previous installment of this series (I guess it is one now since I have a third post all ready) was about buying books because of reviews, and this one is about buying books because of hype. I guess in terms of book blogging, hype is where a book is constantly reviewed by almost everyone, talked about a lot of the time on Twitter, and just generally hyped up as being an incredible book that everyone must read. The hype has definitely gotten to me sometimes, and here are books I've bought because of said hype and actually read (meaning: they aren't still sitting on my shelf waiting for the fated day when I open them):
The Fault in Our Stars by John Green
I bought The Fault in Our Stars because when I started blogging back in 2013 this book was still the one that everyone was begging everyone else to read. I had a lot of comments on here saying that it was beautiful, and that it would make me cry. So I bought it, and read it. And didn't cry. #heartless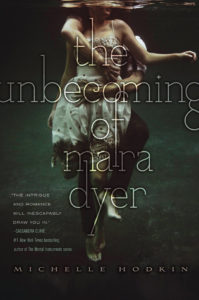 The Unbecoming of Mara Dyer by Michelle Hodkin
Okay so it wasn't just the hype that made my buy this one, but also this goshdarn beautiful cover. But it was still all the positive things I'd heard about how creepy and atmospheric this book is that made me fork out the $16 or however much it cost me at QBD. And I ended up really liking it, which was a bonus.
Every Day by David Levithan (review)
Yes, David Levithan is one of my favourite authors, and yes, the premise sounds like something I'd love. BUT it was the many positive things I'd heard about Every Day that made me buy it (coincidentally the same day I bought Mara Dyer). I didn't end up reading it until Another Day came out, but I still read it! It COUNTS.
Throne of Glass by Sarah J. Maas (review)
I mean, has anyone bought this book not because of the hype? After hearing that this book was pretty much the be all and end all of YA fantasy, I had to buy it. Turns out that wasn't the best decision I ever made because I certainly wasn't a fan. This is a perfect example of when hype has failed me.
The Song of Achilles by Madeline Miller
I would be surprised if anyone hasn't heard of this book by now. There comes a period every few months or so when it seems like everyone on Goodreads is reading this. I know this book is problematic so I never recommend it without prefacing with 'this a bury your gays' book. But I still loved it? Also, I rewrote the ending to fix that problematic content here.
Daughter of Smoke and Bone by Laini Taylor
Ah, yes. This, one of the most beloved books of the YA book blogging community. And not one of mine. I had been told so many amazing things about this book – how gorgeous the imagery was, how beautiful the prose, how shippable the ship. And yet practically all those things fell flat for me. I just didn't fall in love with this book the way I thought I would. I still adore this cover, though.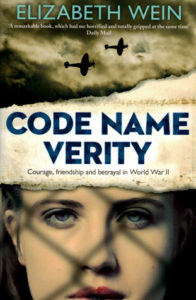 Code Name Verity by Elizabeth Wein
I was browsing a bookstore, picked up this novel because of all the harrowingly sad yet amazing things I had heard about it, and when I saw the author's signature in the front I decided it was a definite purchase. And I'm so glad I bought it because I really did love this book, and the fact that I have a signed copy makes me feel really special somehow. This book didn't break my heart as promised by many, but it was still so very beautiful and I adore it.

What about you? Have you ever bought a book because of hype? Let me know!

Posted on: August 15, 2017 • By: Chiara