Books for Thought is where I post a discussion topic related to books, reading, writing, or something pertaining to one of the three. I hope you'll join in, and discuss today's topic of
buying books because of blogging
A lot of blogging is about reviewing, and I think that most of us hope that our (positive) reviews will persuade someone to read a book, or even buy a book because of what we wrote about it. I know that there is talk about how reviews don't actually do much for the community anymore because of ~reasons~ but I don't necessarily believe that. I, for one, have bought heaps of books because of blogging in general, and today I thought I'd share the books that I remember buying because of a specific review from a blogger (so, NOT because of hype – that list is coming later):
How We Fall by Kate Brauning
I specifically remember buying this book after reading this review. There's even a comment from me saying that I'd buy it from TBD (which is incorrect, I bought it from QBD, ha). I just really liked everything that Leigh had to say about the book, and it simply sounded like something I'd want to read. So now I own a copy that I still haven't read but that's not the point ;P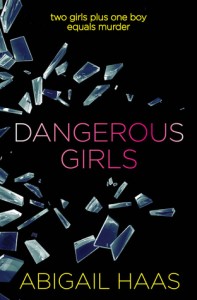 Dangerous Girls by Abigail Haas
Sadly, the blog where I found out about Dangerous Girls is no longer active, but you can read Aimee's Goodreads review of it here. I was just in dire need of the book after reading hat review, and even more so after reading quite a lot of reviews after that one. It took me a while to finally get my hands on a copy, but after I did I devoured it and fell in love. It remains one of my all time favourite books.
Made For You by Melissa Marr
There seems to be a pattern of me buying mystery/thriller novels because of reviews! I remember reading Marianne's review, but when I just read the comments it said I already bought a copy. Whatever. I still know that Marianne's review is the one that made me want to read the book more than anything else so we're going with that here.
The Truth About Alice by Jennifer Mathieu
I remember reading a specific review of this one, but I checked the two blogs that I thought it was on, and neither of them were the right one. I think it was a blogger that I didn't interact with a lot – I might not have even left a comment (what a brat). Either way, there's someone out there that made me buy this book!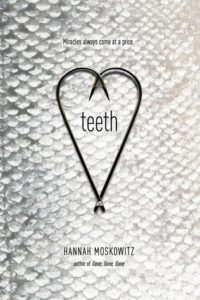 Teeth by Hannah Moskowitz
Now I definitely remember the review that made me buy this book and it's right here. And can you believe I didn't comment? I admit, I am one of those people that reads a lot of blog posts but doesn't make sure that I leave some comment love behind before I leave. I was 99% sure I'd love this book, and I did. It's one of my favourites for sure.
Aristotle and Dante Discover the Secrets of the Universe by Benjamin Alire Sáenz
Ari and Dante is one of those books with a lot of reviews out there, but I remember that it was Jeann's that finally pushed me over the edge to buy it. I absolutely loved the sound of it, and I think it was one of the first really popular queer YA books that was released so I knew I needed it in my life. Queue the three week wait because no bookstores had it in stock *sigh* I ended up loving it, though, so it was worth the wait!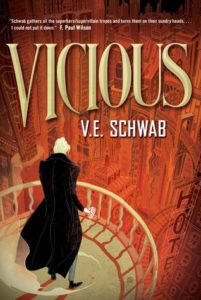 Vicious by V.E. Schwab
Sana's undying love for Vicious was definitely what made me buy it, which you can read in the comments on her review. I'm so glad I was convinced to buy this book because it was incredible. And I also bought the hardcover when it wasn't $50, so that's a huge bonus. I am very excited for the next book in this series *cheers*
The Abyss Surrounds Us by Emily Skrutskie
Look at me, sticking to my word when I leave comments (see Val's review for said comment). Even though I still haven't read this book yet, it is sitting quietly and patiently on my overflowing shelf for me to read. I really, really hope I love it because it sounds right up my alley and I have only heard good things about it. I mean, how can you go wrong with gay space lady pirates? Impossible.
Hunted by Meagan Spooner
My lovely friend Kayla made me buy it with her review. I wanted to read it anyway, but after reading her praise for it, it sounded like a Beauty and the Beast retelling I needed in my life. So when I saw a lone copy at Big W one time for a mere $12 there was no way I could resist.
Rebel Mechanics by Shanna Swendson
Sadly, I truly have no idea who wrote the review that made me buy this book. Like The Truth About Alice I think it was a blog that I didn't interact with very much. But whoever they were, they convinced me to buy this book when I saw it on Booktopia a few weeks ago (and thus was reminded it existed). I ended up enjoying it quite  bit and have since read the two following sequels. I'm looking forward to book four, for sure.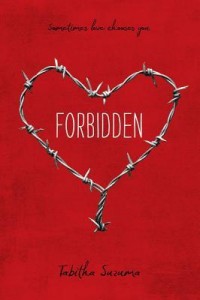 Forbidden by Tabitha Suzuma
I distinctly remember it was Aimee who made me buy this book the minute after I read her post on it. As above with Dangerous Girls, the post no longer exists and sadly, there is no review of hers that I can find. Just know that it was enough to make me buy it immediately. This book is certainly not for everyone but it holds a special place in my heart.
(I can't quite believe that I remembered so many specific reviews that made me buy books. Some of these are SO OLD. My memory is out of this world.)

What about you? Have you ever bought a book because of a specific review? Let me know!

Posted on: July 25, 2017 • By: Chiara