Books for Thought is where I post a discussion topic related to books, reading, writing, or something pertaining to one of the three. I hope you'll join in, and discuss today's topic of
lgbtqia+ ya recommendations
I suppose this isn't really a discussion per se, but Topaz suggested that I make a list of my favourite LGBTQIA+ YA novels, and recommend them to you guys, and to be honest that is SO EXCITING. So, today, I am imparting to you some of my fave LGBTQIA+ YA novels, and I hope you find some awesome titles to read (I mean, they are awesome, obviously, but I hope you read them).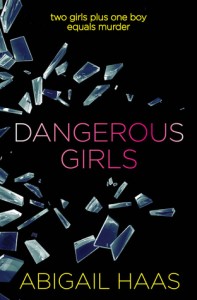 Now, when I decided to do this post, I wanted to share books that aren't necessarily on everyone's LGBTQIA+ YA rec lists, because a lot of those lists tend to look the same. So quite a few of the books I mention here might not be as popular as they should be, or you might not have ever heard of them. Dangerous Girls is probably the exception, because I am almost certain pretty much everyone has heard of this book, but likely not in this context. I shelved Dangerous Girls as LGBTQIA+ (particularly bisexual), because the relationship between Anna and Elise goes above and beyond toxic friendship. There is an incredibly romantic and sexual undertone to their relationship, and that is why it's on this list. I'm rec-ing it because it's freaking fabulous, and one of my all time favourite novels.
teeth by hannah moskowitz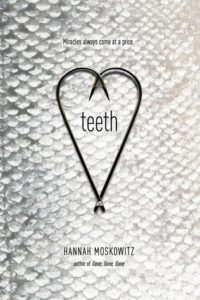 Now, Teeth is one of my favourite books EVER. I devoured it, and it broke me. It follows the story of Rudy, a boy who has to move to a sea town in the middle of nowhere because there are super special fish there that can heal his sick brother. Enter Teeth, who is a friend of these super special fish, and in fact does not want them to all be eaten because of selfish humans. Teeth is the most adorably ignorant creature in all the world, and it's really no wonder Rudy falls in love with him. There is actually very little (pretty much no) romance in this book, but it's pretty darn obvious, as with Dangerous Girls, that the relationship between Rudy and Teeth is more than what the average friendship has.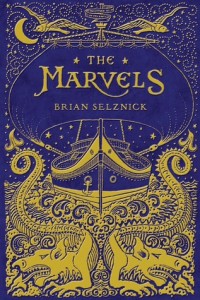 The Marvels was one of the few five star books I read last year. One of the reasons being that it took me completely by surprise. I wanted to DNF it to begin with, but by the end I was sobbing and clutching it to my chest (apparently soul crushing books are my faves?). There is so much to this story, and it is just so beautifully subtle. Not to mention that it has GOLD edged pages, and the cutest ending in history. The author's note at the end of the book is super important, especially in terms of the ~feels~. Yay for a gay protagonist in middle grade fiction!
I don't really see a lot of things being said about Because You'll Never Meet Me, which is atrocious because this book is simply gorgeous. Again, as with The Marvels, I wasn't completely sold on it to begin with, but by the end I was absolutely in love with everything about this book. Especially Moritz, and the fact that he started out like such an asshole, and then slowly opened up and fell in love with Ollie. That's right – one of the two boys sending letters is hella gay and hella adorable.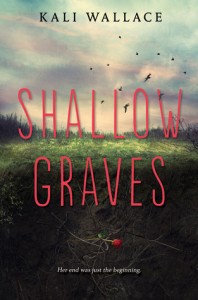 So I have just realised that all of these recs don't actually really have a lot of on page romance. What is wrong with me? I LOVE ROMANCE. I live for romance. But apparently some of my all time favourite books are torturous in the romance department. Actually, one of the things I loved best about Shallow Graves was the complete and utter lack of romance. It fit so well with the story, and I just liked the focus being entirely on our bisexual protagonist, Breezy, and what creepy AF things were happening to her.

So there you have it. A handful of LGBTQIA+ YA recommendations from yours truly! I will probably do more of these posts (my next rec post for LGBTQIA+ YA books will be ALL about the romance), because I love sharing my favourite books in general, and LGBTQIA+ YA favourite books even more :D
Have you read any of these? What are some of your LGBTQIA+ YA recommendations?


Posted on: July 19, 2016 • By: Chiara