What: The Winner's Kiss (The Winner's Trilogy #3) by Marie Rutkoski
Who: Bloomsbury Children's
When: March 24th 2016
How: A copy of this novel was provided by Bloomsbury Australia for review.
War has begun. Arin is in the thick of it with untrustworthy new allies and the empire as his enemy. Though he has convinced himself that he no longer loves Kestrel, Arin hasn't forgotten her, or how she became exactly the kind of person he has always despised. She cared more for the empire than she did for the lives of innocent people—and certainly more than she did for him.

At least, that's what he thinks.

In the frozen north, Kestrel is a prisoner in a brutal work camp. As she searches desperately for a way to escape, she wishes Arin could know what she sacrificed for him. She wishes she could make the empire pay for what they've done to her.

But no one gets what they want just by wishing.

As the war intensifies, both Kestrel and Arin discover that the world is changing. The East is pitted against the West, and they are caught in between. With so much to lose, can anybody really win?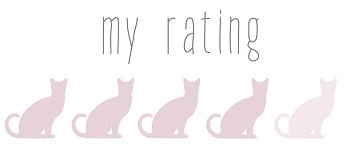 The Winner's Kiss was the perfect ending to The Winner's Trilogy. I didn't really know what I wanted from this book, except a happily ever after for Kestrel and Arin. But practically everything that The Winner's Kiss delivered made me happy. And I think that's pretty rare in a last book, because more often than not heaps of things happen that generally don't make me happy.
I'm sitting here quite unsure of what to write about The Winner's Kiss, so I'm going to go with my trusty list of things I loved about this book:
1) Arin. I cannot help but love this tortured little vegemite scroll. I just can't. At the beginning of The Winner's Kiss, he's still all: ermagerd, I hate Kestrel, she's such an evil cow, how could I have fallen in love with her? And then, luckily, he comes to his senses and realises that Kestrel is actually awesome and has sacrificed everything for him (which is kind of understandable because this is Arin we are talking about here, and he deserves all the good things in the world).
2) Kestrel. Kestrel goes through a lot of shit in The Winner's Kiss. And pretty much comes out on top of it. Although there were a lot of moments where I worried for her, because of what she went through in the mines. Where she was drugged to forget her life. Again, I loved how Kestrel's mind is her best weapon, and that even though she's not a physically badass female, she's still kicking ass. Although, my one disappointment in her character is that to do the tough things required of her, she had to be emotionless and cold-hearted. I have to say I am pretty sick of this trope.
3) Arin & Kestrel together. Which was, in a word: PAIN. There were so many: omg, just kiss moments. There were so many: omg, why Kestrel moments. There were so many: omg, will they ever get together moments. There were just a lot of moments where I didn't know whether these two characters would end up together or not.
4) ROSHAR. Who is pretty much the best character ever. Because he's sassy and seems so calculating but actually loves people, and is a complete and utter softy. Also: plus points for Roshar being gay. This made me so happy – to see a prince and warrior and just total awesome character come out as gay, and not be judged by other characters (BLESS Arin's reaction, seriously). I want a spin-off series about Roshar. DESPERATELYYY.
5) The writing style. As with the previous two books, The Winner's Kiss was absolutely divinely written, and there were so many passages that I simply had to read a few times over, just so I could bask in their beauty.
~
Overall, I really loved The Winner's Kiss, and I am so completely happy with how it ended. This is one series finale that will not disappoint.
trigger warning: torture, forced drug use resulting in addiction, slavery, animal cruelty, suicidal themes, and war themes in this novel
© 2016, Chiara @ Books for a Delicate Eternity. All rights reserved.

Posted on: April 26, 2016 • By: Chiara