What: Night Study (Soulfinders #2) by Maria V. Snyder
Who: Harlequin Teen Australia
When: January 25th 2016
How: A copy of this novel was provided by Harlequin Teen Australia for review via NetGalley.
Ever since being kidnapped from the Illiais Jungle as a child, Yelena Zaltana's life has been fraught with peril. But the recent loss of her Soulfinding abilities has endangered her more than ever before. As she desperately searches for a way to reclaim her magic, her enemies are closing in, and neither Ixia nor Sitia are safe for her anymore. Especially since the growing discord between the two countries and the possibility of a war threatens everything Yelena holds dear.

Valek is determined to protect Yelena, but he's quickly running out of options. The Commander suspects that his loyalties are divided, and he's been keeping secrets from Valek…secrets that put him, Yelena and all their friends in terrible danger. As they uncover the various layers of the Commander's mysterious plans, they realise it's far more sinister than they could have ever imagined.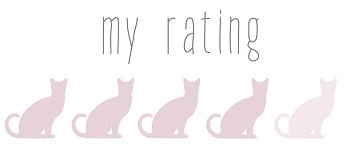 One thing I love about Maria V. Snyder, and the Study books in general, is that I know, without a doubt, that I'm going to read a good book. And Night Study was no different. Whilst it might not have been quite as captivating as the previous four books, Night Study was an enjoyable fifth instalment in one of my all time favourite series.
At the end of Shadow Study, Yelena believes she is pregnant, and quite a lot of Night Study revolves around this revelation. Yelena and Valek had had no plans to have a child, but this situation was, quite literally, forced upon them. But their happiness at the fact regardless of how it came about is precious. I love the relationship between these two because it is nothing if not equal. Sure, Valek can try to persuade Yelena to stay behind or sleep or whatever, but Yelena will never just go along with it (and I'm pretty sure that's one of the reasons why Valek loves her so much). Their relationship is GOALS.
I absolutely loved reading from Valek's point of view again, and I'm almost starting to enjoy his chapters more than Yelena's. Which isn't really that surprising since Valek is perfection. In Night Study there was equal plot division between Yelena and Valek, and I really liked it! It was almost like reading two books because the storylines for each of them were pretty different (except when they were in the same place or faced a common enemy). I totally guessed one of the bigger revelations in Valek's story, and I still don't know my true and whole feelings on it. On the one hand, I'm happy for Valek, but on the other, I also liked his dedication to only Yelena. But one of the other revelations for him is MASSIVE AND EXCITING, and I cannot wait to see where it goes in Dawn Study.
Janco's chapters were smaller in number in Night Study because there were also chapters from Lief's POV – Yelena's brother. I thought I might not be so keen on these because I never had any particular feelings toward Lief, but I actually really enjoyed them. They weren't superfluous at all, and they added much needed insight and information to one of the plots in the book. I have to say I did miss having more of Janco, though.
I mentioned in my review of Shadow Study that I was really disappointed in the (seeming) betrayal of one of the characters, but I was actually really happy to learn that all was not what it seemed. I really hope Valek and Yelena and co. can help this character because they are one of my all time favourites.
The ending sets the story up for a massive conclusion in Dawn Study, and I seriously cannot wait to see how it all pans out! And then become inevitable sad that, once again, Yelena and Valek's story is at an end.
(I apologise for this really vague review, but so much of this story relies on secrecy and reveals, and it's best if you go in quite unaware of them.)
© 2016, Chiara @ Books for a Delicate Eternity. All rights reserved.
trigger warning: murder, torture, mention of past rape, and abduction in this novel

Posted on: January 9, 2016 • By: Chiara