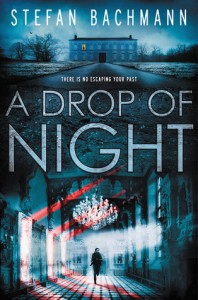 What: A Drop of Night by Stefan Bachmann
Who: Greenwillow Books
When: March 15th 2016
How: A copy of this novel was provided by HarperCollins for review via Edelweiss.
Five gifted teenagers are selected out of hundreds of other candidates to fly to France and help with the excavation of a vast, underground palace buried a hundred feet below the suburbs of Paris. Built in the 1780's to hide an aristocratic family and a mad duke during the French Revolution, the palace was sealed after the aristocrats fled there. No one has set foot in it for over two centuries.

Now, in the present day, the teenagers enter with cutting-edge technology, state-of-the-art security, scientists and chaperones. And then a brutal accident occurs. No way out. Caught in the dark.

They will have to fight to survive. But are they really alone in the depths?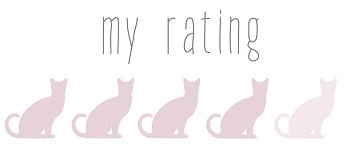 I need more books like A Drop of Night in my life. Like, right now.
If I was going to review this book in one sentence it would go like this: A Drop of Night is the novelisation of a great teen horror movie.
WHICH IS FANTASTIC. I am obsessed with horror movies, as most of you know, and even though I have read quite a few YA thriller/horror novels, none of them captured that essential creepiness and questioning feeling that goes along with movies of the same genre. But A Drop of Night certainly did, especially when it was night time, because then all the horror movie feels were in top form, and I felt that creepy crawly feeling.
The beginning is a bit slow, and it takes a little while for the characters to actually end up in the underground palace. On one hand, that beginning part of A Drop of Night didn't really live up to the rest of the novel, but on the other, it really set the scene for what was to come, and allowed me to get to know our main character beyond what happens in the Palais du Papillon (the Butterfly Palace).
Our main character, Anouk, is a snarky little ball of dark clouds. She pretty much hates everything, she never smiles, and she doesn't have any kind words to spare for anyone. This somewhat annoyed me at the beginning, because she just felt like the angry teenager trope, but she developed a lot throughout the book. This doesn't mean that she's sunshine and rainbows by the end of it, but her anger makes sense, and she definitely isn't just a trope.
There IS NO ROMANCE IN THIS BOOK. It is wonderful. I loved the fact that A Drop of Night just focussed on what was going on – that these teenagers were trying to survive being killed and tortured. I mean, there were some ogling and cute comments on Anouk's behalf about one of her comrades, but that was it. It was so refreshing not to have romance get in the way of anything. Which is saying a lot because I love romance more than the average person. But it just wasn't needed in this book, and I'm glad it wasn't stuffed in there for ~emotional~ effect.
Surprisingly, there is another point of view in A Drop of Night, from Aurélie, the daughter of the man who built the Palais du Papillon back in the 1700s. I really liked Aurélie, and to be honest I would read a whole prequel novel about her because there's so much more I want and need to know. There is the barest insinuation of romantic feelings between Aurélie and her servant, Jacques, and it was lovely and painful to read about.
There were times when the running from room to room escaping triggered torture devices felt a little bit repetitive, but I was never bored. I suppose I just wanted there to be a puzzling aspect to it. I felt like the characters mainly just ran away and waited to be saved and have their questions answered, without taking initiative and doing it for themselves. But that is one little qualm in a sea of things I loved about A Drop of Night.
If you're looking for a creepy read reminiscent of the best kind of teen horror movies out there, then look no further. A Drop of Night is the book you're looking for.
© 2016, Chiara @ Books for a Delicate Eternity. All rights reserved.
trigger warning: car accident causing injury, familial bullying, abduction, murder, torture, forced drug use, and physical assault in this novel

Posted on: March 5, 2016 • By: Chiara