What: The Wandering (The Lux Guardians #2) by Saruuh Kelsey
Who: N/A
When: October 21st 2014
How: A copy of this novel was provided by the author for review.

Honour Frie has escaped Forgotten London, but he's not happy and he's not safe yet. His sister is mute with grief, what remains of his family is suffering, and when The Guardians lose faith in their purpose, Honour is tasked with restoring it. But inciting the rebellion isn't something that comes easily to Honour, and with every burden weighing on him, cracks appear in his sanity.

Branwell Ravel will do anything to reunite with his missing sister, but with no word of her for months he's lost hope of saving her. Bennet Ravel doesn't want or need to be saved. She has a purpose. She will avenge her father—she will kill the President of States—no matter the cost.

Miya and Yosiah have fought everything together—Officials, Strains, starvation, and even their own feelings for each other—but will they stay together when the secrets between them grow too vast to stay hidden? Or will they fight each other?

With a dangerous journey to Bharat and a plot to overthrow States's Ordering Body, the second installment of the Lux Guardians series will wrench everyone to their breaking points.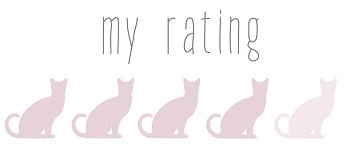 I really loved The Forgotten. It remains one of my all time favourite dystopian novels, and I really don't see that changing any time soon. The funny thing is – sequels are often a letdown. Second Book Syndrome or whatever. And most of the time this applies to me. When I look at my ratings on Goodreads, the first book in a series is always the highest and then the ratings pretty much get lower as the series goes on. So I was expecting to like The Wandering, because I love the characters and the story but the amazing thing is that I ended up LOVING it – perhaps even more so than its gorgeous predecessor.
Saruuh is really freaking talented. This book is told from a bunch of perspectives, I think the total is something like six, and each and every chapter is so clear that there is never any confusion about whose chapter is whose. I know from beginning to end of each chapter who I am reading about. And I freaking love each and every one of them.
Yosiah is my babe, though. He is one of my all time favourite book boyfriends, because he adores and protects Miya but understands her need to be strong on her own grounds and the way he handles her aversion to be being touched. I JUST CANNOT WITH YOSIAH, OKAY? I AM GETTING TOTALLY EMOTIONAL OVER HIM RIGHT NOW AND HE'S JUST MY PRECIOUS FREAKING DARLING BB.
Miya is heartbreaking. I adore her to pieces, and I ship her with Yosiah SO FREAKING HARD. I love how confused she is, and how much she loves the people she loves (which sounds a bit odd, but this girl is fierce when it comes to her family, it's amazing).
Okay, deep breaths right now because EPIC FANGIRLING AND FLAILING IS ABOUT TO OCCUR BECAUSE I JUST CANNOT CANNOT CANNOT CAN'T WITH BRAN AND HONOUR. In the beginning of this book, I was like: am I getting the feels between these two? And then the SLOW BURN AND THE REVELATIONS AND THE KISS AND OMG YES. I needed this to happen because those two characters are the most adorable and vulnerable darlings in the world and together they are just freaking PERFECT AND I AM SQUEALINGGGGGGGGG WITH HAPPINESS. *incoherent happy mumbling*
I'm glad we were introduced to Bennett again because after she was transported away from Bran in The Forgotten, I was pretty worried about her. But she's been getting along fine. She's totally rocking life by herself, and I cannot wait to see where her paths take her in the future.
I need Horatia to be happy again, or for her boyfriend to be miraculously alive because I don't like seeing these characters in pain.
As for plot line, The Wandering was perfectly paced, and executed. Again with Saruuh's talent, guys. It's amazing. She's one of my favourite writers, because she just has this way of making me care so much about everyone that she introduces me to, and her characters are so fleshed out and freaking real, and I just love it.
I NEED the third book in this series because I just need so much more of these characters that I have well and truly fallen in love with.
© 2015, Chiara @ Books for a Delicate Eternity. All rights reserved.

Posted on: January 10, 2015 • By: Chiara