What: Unforgiven (Fallen #5) by Lauren Kate
Who: Corgi Childrens
When: November 12th 2015
How: A copy of this novel was provided by Random House Australia for review.
High school can be hell.

Cam knows what it's like to be haunted. He's spent more time in Hell than any angel ever should. And his freshest Hell is high school, where Lilith, the girl he can't stop loving, is serving out a punishment for his crimes.

Cam made a bet with Lucifer: he has fifteen days to convince the only girl who really matters to him to love him again. If he succeeds, Lilith will be allowed back into the world, and they can live their lives together. But if he fails . . . there's a special place in Hell just for him.

Tick-tock.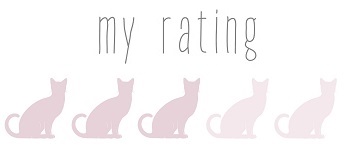 Cam was by far my favourite character in the Fallen series. I wanted Luce to pick him for numerous reasons, but of course she didn't pick him. They never pick who I want them to pick.
Anyway, I always thought that Cam's story was left very open in the (previously) last book in the series, which I was disappointed in, to say the least. So when the news came that Unforgiven was being released, I was extremely excited. I wanted Cam to get his happily ever after, even if it wasn't with Luce, like I had wanted.
In Unforgiven, Cam was pretty much exactly how I remembered him. Perhaps a little softer, and less cocky, but still. I loved reading about him again because I always love reading about my precious bad boy characters. His chapters were by far my favourites because he was so determined to win back Lilith's love, and it was just great to read from his perspective overall.
Lilith, on the other hand, I wasn't a huge fan of. I didn't like the way she went constantly back and forth on whether or not she liked Cam, whether or not she had feelings for Cam, whether or not Cam was in her band. I can only take so much of "yes, no, yes, no, yes" before I am completely over it. I did like how different she was to Luce, which was a nice contrast, but to be honest I wasn't invested in her character very much. I was left wondering why Cam's love for her was so strong, when I couldn't really see anything ~special~ about Lilith. I did want them to end up together, though, because I wanted Cam to be happy, and to stop hurting.
This book is set in a personal Hell created for Lilith by Lucifer, and I have to say that it was hard to care about the characters because … they weren't really who they were in the story. Yes, they existed, but they were souls stuck in purgatory (or something) who had been doomed to play out a role in Lilith's Hell that didn't even have weekends. And besides, apart from Cam and Lilith, none of the other characters had much substance to them at all, or underwent completely unrealistic changes over the course of the book.
The ending of Unforgiven really sets it up for another book, because just as everything might have been coming to a close, it was left quite open. I'm okay with this, but I do hope that there is another book coming, otherwise that ending re: Lilith and Cam would be pretty darn disappointing.
All in all, I enjoyed Unforgiven, and whenever I was reading it, I couldn't put it down. I loved reading about Cam again, and I do look forward to the next book (if it comes into existence).
© 2015, Chiara @ Books for a Delicate Eternity. All rights reserved.
trigger warning: suicide and bullying in this novel

Posted on: November 24, 2015 • By: Chiara