Books for Thought is where I post a discussion topic related to books, reading, writing, or something pertaining to one of the three. I hope you'll join in, and discuss today's topic of
reading slumps

Now, I don't actually know if there's a definition out there for what a reading slump actually is (and right now I am too lazy to open a Google tab and find out), but I think there are probably two types.
Type One: where reading just isn't your jam at a particular time, and you don't want to pick up a book. Instead, you lie in an irritated state because what do you do when you don't read?
Type Two: where everything you read is "meh". You can't remember the last time you read a book that was above three stars, or if you do remember, all you remember is that it was a very long time ago.
I've never experienced the first type of reading slump, which is good. I'd hate not wanting to read. Or feel like it.
But the bad news is that I am currently experiencing the second type of reading slump. The last book I read that was above three stars was over twenty books ago. That is a long time. That is far too long a time, in my humble opinion.
I've tried reading books I want to read, books I'm excited about. Finishing off series. And nothing. Is. Working. Everything just seems subpar to me at the moment, and it is super painful. I love reading (no shit, Sherlock), and I hate the fact that I'm not particularly enjoying it at the moment. Reading should never feel like that. And it never has before.
It's official: I hate reading slumps, because they take my favourite thing away. I don't know what to do to fix this, to be honest. Because I want to get back to loving books. I mean, I don't have to love EVERY book, because that's unrealistic. But I do want to enjoy books again, instead of walking away going: oh, yeah – that was okay.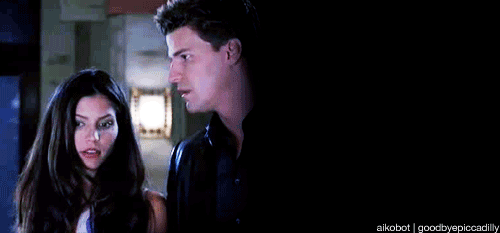 (source)
I NEED SOME GOOD BOOK MOJO ASAP. SEND HALP.

What about you? Have you ever had a reading slump? Which type was it? What did you do to get rid of it?


Posted on: November 6, 2015 • By: Chiara