What: Hyde (Hyde #1) by Lauren Stewart
Who: Off The Hook Publishing
When: July 8th 2012
How: Purchased.
This novel is intended for adults only. It includes lots of cursing, descriptive sex, biting sarcasm, and dark themes. HYDE was inspired by Stevenson's novella but is not a retelling, in part because he and this author have very different definitions of 'bad boy'.

Honesty is impossible when you don't know the truth to begin with.

Mitchell Turner is everything women want most in a man–he's charismatic, successful, and undeniably gorgeous. But he's not a man–he's a monster. By venting his rage 24/7, Mitch keeps people out of the danger zone that surrounds him. But, after the most incredible night of his life, he realizes that might not be possible. Except the woman he wakes up with claims she doesn't remember any of it. And that kind of thing can make a guy insecure.

Eden Colfax is kind, loyal, honest to a fault, and cavity-inducing sweet. To rid herself of the monsters that haunted her broken childhood, Eden doesn't lie, doesn't curse, and definitely never wakes up naked in strangers' beds…until the day she does. Then the flashbacks start–places she's never been, people she's never met, blood she's never spilled. And the only person with any answers is a man she never wants to see again.

What they don't know is that someone is manipulating them, determined to find out exactly what they're capable of. And when the truth leaves them nothing to hold onto, they will be forced into a partnership neither expected. Or wanted.

But in life, who you trust is as important as who you are. And when you can't even trust yourself, sometimes the only person you can rely on is the last person on earth you should be falling for.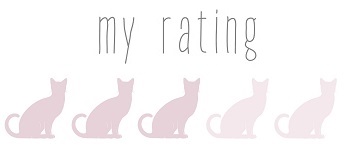 I predominantly read young adult novels. This book blog of mine is practically dedicated to them, my house is practically full of them. I love them. Which is why I was surprised when I was completely and utterly sucked in by Hyde.
Hyde is a sexy novel. But it was more than that. There was actually a really awesome and unique storyline to it, as well. About Hydes and Jekylls and all that kind of stuff. Sure, there could have been a little more of this, and a little less of the sexual stuff, but it was intriguing nonetheless. And the sexy stuff was very sexy, so I guess plus points are given out for that.
I would have appreciated some more character and relationship development. We knew the basics of the characters, like who they were and what drove them, but I wanted to see more of them. Especially Eden and Mitchell, our two main characters. And that's where my second point comes in. More relationship development between these two would have been great. Yes, I know why they are drawn to each other, but there also needs to be some substance behind this connection, as well. I thought that Mitchell's half of the relationship was more clearly explained than Eden's. Especially since she is supposed to be a "good girl", who might not have been drawn to Mitchell under normal circumstances.
Descriptions of people and places were also lacking a little, but it didn't irk me too much. I just would have liked some more world building.
Apparently the second book in the series is focussed more on the awesome storyline, rather than the romance, and I am really looking forward to reading it.
Colour me appreciative of a sexy novel.
© 2015, Chiara @ Books for a Delicate Eternity. All rights reserved.

Posted on: February 7, 2015 • By: Chiara