What: And I Darken (The Conqueror's Saga #1) by Kiersten White
Who: Corgi Childrens
When: July 7th 2016
How: A copy of this novel was provided by Penguin Random House Australia for review.
No one expects a princess to be brutal. And Lada Dragwyla likes it that way.

Ever since she and her brother were abandoned by their father to be raised in the Ottoman sultan's courts, Lada has known that ruthlessness is the key to survival. For the lineage that makes her and her brother special also makes them targets.

Lada hones her skills as a warrior as she nurtures plans to wreak revenge on the empire that holds her captive. Then she and Radu meet the sultan's son, Mehmed, and everything changes. Now Mehmed unwittingly stands between Lada and Radu as they transform from siblings to rivals, and the ties of love and loyalty that bind them together are stretched to breaking point.

The first of an epic new trilogy starring the ultimate anti-princess who does not have a gentle heart. Lada knows how to wield a sword, and she'll stop at nothing to keep herself and her brother alive.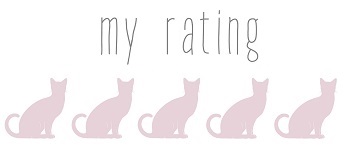 I'm just going to jump into the reasons why I loved And I Darken so much because who needs preamble to get excited, right?
Reason #1: Lada
Lada is the ACTUAL badass bitch that we have all been waiting for. We're not just told that she is badass, and can kill people, and has da skillz. We see her training from the time she is, like, TWO years old. We are definitely shown that Lada is badass, we're not just expected to believe it.
She also doesn't play into the "to be badass you can't have a heart or feelings or emotion because they're weak" trope (which is pretty much my most hated trope in the universe). Lada likes to pretend that she doesn't care about people, but she really, really does. She adores her brother, Radu, and will literally do anything for him. And he's not the only one. Lada is willing to do anything for Mehmed, and I'm pretty sure that once you have her care or love then she will always be willing to protect you at any cost.
Reason #2: Radu
RADU. R A D U. MY BABY. My precious vegemite scroll. My little pumpkin.
Radu is my favourite sibling because he is adorable and vulnerable and hella gay. Do you know how exciting it was to find out that there was a gay narrator in this book? I don't know WHY this hasn't been shouted from the freaking rooftops, but it needs to be. RADU IS GAY. THERE'S GAY REP IN THIS NOVEL. IT'S HISTORICAL AND A RETELLING AND THERE'S A GAY CHARACTER.
But, of course, this was not the only facet of his character, nor was it the only facet of his character that I liked. I liked how he was not strong in the same way as Lada, but was strong nevertheless. I loved how he still loved Lada, no matter what she had done. I loved how he loved Mehmed. I loved how kind he was to people. I loved how innocent he was, and how utterly loveable. I adored everything about his character is what I'm saying here.
Reason #3: The character development
It was utterly amazing to watch both Radu and Lada grow over the course of this book. I know that some reviewers have lamented the fact that the first half of the story covers their childhood years, but I loved this. It made them so much more real, and it made me so much more invested in them, and it just showed how they changed, and how their relationships changed, and how their lives changed over the course of all these years. It was absolutely wonderful to see the gradual and epic changes to both of these characters.
Reason #4: The writing
The writing in And I Darken is absolutely gorgeous. There were so many times that I would read a passage, and have to read it again just so I could bask in the prettiness of it all. It was especially beautiful in Radu's chapters – and even more so when he was talking about his love for Mehmed.
Reason #5: The story
Apparently I like political stories that involve war. Who would have guessed? Certainly not me. But I really loved the intricacies of the plot in this aspect, and seeing who the characters would trust, and who was plotting their downfall. I am always side eyeing the hell out of every character that even seems to be seedy in the slightest, and to see if my hunches are correct or incorrect is always fun. I love it when characters have multiple motives, and seeing how they all interplay in terms of the overarching plot of power and war and all those intense things.
Reason #6: I can't wait to see what happens
Something huge happens at the end of And I Darken, and I really want to know what happens next. I want to see what happens in Lada's life to make her into the infamous Vlad the Impaler (with some fictional embellishments and a gender change, of course). I want to see who Mehmed really loves, because even though his romance with Lada was at the forefront of this book, his true feelings were never revealed because he was not a point of view character. I am just SO excited for the next book in The Conqueror's Saga!
© 2016, Chiara @ Books for a Delicate Eternity. All rights reserved.
trigger warning: physical assault, murder, attempted murder, domestic violence, torture, and war themes in this novel

Posted on: August 12, 2016 • By: Chiara