In an effort to share more of myself with you guys I have created Books for Life. I'll talk about my life outside of this sanctuary called the blogosphere. Hopefully you guys will like getting to know the girl behind the blog a little bit more.

Today, I am going to talk about the shows that own my soul. I mean this quite literally. I spend more of my time watching TV shows than I do anything else (except reading). I get immersed in these fictional worlds, and fall in love with these fictional characters, and then am left out in the cold when it all ends. So – what are the shows that own my soul? Sit back, relax, and I shall tell you.
1. LOST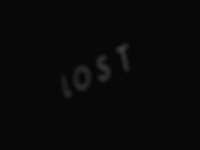 When I talk about LOST, I always say that it is not a TV show, it is a way of life. And legitimately, that is how I see this show. I have never felt so much for a show in my entire life. I was absorbed every single episode, every season was as amazing as the last, and the final episode had my balling me eyes out for an hour. Yes. This is a common occurrence in series finales.
The characters in this show are so vivid and imperfect – they are perfect because of their imperfections. I adore every single one of them. LOST really forces you to look outside yourself, and see how the world is interwoven, and how we all affect the lives of others, not just our own. I don't think any show will ever replace this one.
2. Dawson's Creek
My childhood in one place. Seriously. All through my childhood, we played the soundtrack of the first series in the car. Mum loves telling the story of driving me to school when I was five, and me jumping out singing: life's a bitch and then you die. I was wise beyond my years, obviously.
I don't think I could ever have a deeper emotional connection to a show as I have with Dawson's. I always say that watching this show is like coming home. It's comforting, and whenever I watch it, I feel like I am being welcomed into the arms of some loving relative (because I don't actually have any of those in real life).
3. Merlin

Ohmydearlord. I love this show to heaven and back. The feels, the scenery, the storyline. The epic bromance. The humour. The drama. The costumes. This show is pretty much perfection in my eyes. Again with the crying for an hour when the series finished. The way I love Merlin (the boy) is pretty unrivalled. I even have a whole Tumblr dedicated to this show. I love it. Muchly.
4. Supernatural

These boys have a seriously special place in my heart. I love them so much. I think one of the things I love most about this show is Dean's protectiveness and love for Sammy. He is seriously willing to do anything for his brother. I cannot even imagine that kind of love. It's heartbreaking and uplifting all at the same time. I cry about every second episode.
And who can forget my baby? My one true love?

There are other TV shows that I really, REALLY love, but these four here own my very soul. If you're interested, the other shows I love with a fiery burning passion include: Veronica Mars, Sarah Connor Chronicles, Smallville, One Tree Hill, Gilmore Girls, Sherlock, and Heartland. Of course, there are a whole bunch of other TV shows I watch and enjoy, but I wouldn't say I love them.
So there you go. If you want to own my soul, all you have to do is give me these shows (although I already own them all – SORRY to disappoint, you soul stealers).
Feed my curiosity – are you like me? An obsessive show watcher? What are some of your favourites?

Posted on: March 11, 2014 • By: Chiara