What: The Mask Falling (The Bone Season #4) by Samantha Shannon
Who: Bloomsbury Publishing
When: January 26th 2021
How: A copy of this novel was provided by Bloomsbury Australia for review.
Dreamwalker Paige Mahoney has eluded death again. Snatched from the jaws of captivity and consigned to a safe house in the Scion Citadel of Paris, she finds herself caught between those factions that seek Scion's downfall and those who would kill to protect the Rephaim's puppet empire.

The mysterious Domino Program has plans for Paige, but she has ambitions of her own in this new citadel. With Arcturus Mesarthim-her former enemy-at her side, she embarks on an adventure that will lead her from the catacombs of Paris to the glittering hallways of Versailles. Her risks promise high reward: the Parisian underworld could yield the means to escalate her rebellion to outright war.

As Scion widens its bounds and the free world trembles in its shadow, Paige must fight her own memories after her ordeal at the hands of Scion. Meanwhile, she strives to understand her bond with Arcturus, which grows stronger by the day. But there are those who know the revolution began with them-and could end with them…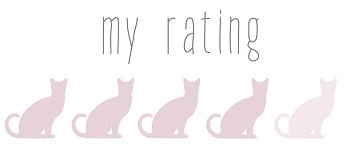 I can't believe I had to wait four years to read this book. That is some next level bookish pain, and I can only hope that the next Bone Season book doesn't take this long to get into my hot little hands *crosses fingers*
In a perfect world I would have had time to re-read all the previous books and novellas in the series before starting The Mask Falling but as it was I didn't and I went in with what little my mind could remember. Which was basically that the first book had Beauty and the Beast vibes, and Paige beat Jaxon in the fight to become Underqueen of London. Turns out I needed a little bit more than that to go on, but after reading the material in the back of the book I was reminded of a few other things that had happened, which is good.
The Mask Falling had a big focus on Warden (now Arcturus) and Paige being hidden away from Scion in a Parisian apartment. Now, I love the two of these characters together so the fact that quite a bit of the novel focussed on their relationship was *chef's kiss* Now, if only we could actually have them together at some point, perhaps with some happiness and minus the life and death situations then it'd be perfect. But even though this wasn't exactly the case, my heart still felt pretty full.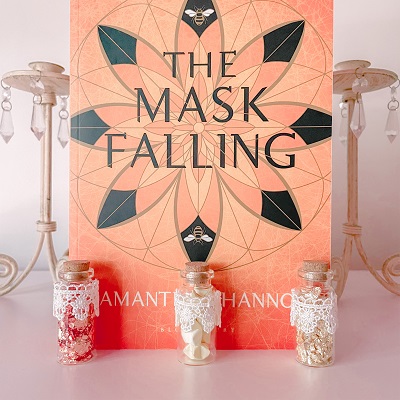 A whole new world is introduced in The Mask Falling with Paige being in Paris. The usual antagonists are kind of off page because they're back in London doing nefarious things there. But there are plenty of nefarious people in Paris, including a few familiar faces from the past three books in the series. It was interesting to see the differences and similarities between London and Paris in the book, but I must say I missed the world I had gotten to know. I am left wondering if Paige will ever make it back to London, but I do have a feeling that the final showdown will happen there to have everything come full circle but we'll have to see.
We'll also have to see what happens after that HORRIBLE cliffhanger that Shannon thought was okay to leave us with. I couldn't believe I was reading the last page of the book because there was so much happening, and so many unanswered questions. There's a possibility that a favourite character might be dead but I am going to be optimistic and refuse to believe it. There's no way Shannon would do this to us, to Paige. Surely not *cries*
If you can't already tell from this review, I really love The Bone Season series. It gives me the feels, and I have made a promise to myself that I'm going to re-read all the books and novellas in preparation for book five. I want to feel all the feels when I get that fifth book in my hands. I can't wait to see where this series goes, and I can't believe we're finally over the halfway point!
© 2021, Chiara @ Books for a Delicate Eternity. All rights reserved.
trigger warning

war themes, colonial themes, blood and gore, multiple murders, torture, reference to murder of family members, abduction, hostage situation, explosions, fire, prolonged sickness, medical procedures

Posted on: March 9, 2021 • By: Chiara