For Pride Month 2020 I decided that I would focus on queer books by Black authors, so that's what I did! Every book I read in June was a queer book written by a Black author and I can honestly say that I enjoyed every single one. I thought I'd put them together in this handy post so you can take a look and add them to the TBR if they take your fancy.
The Wicker King by K. Ancrum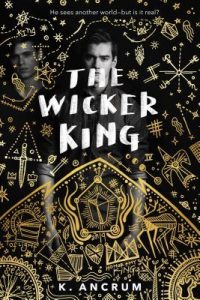 When August learns that his best friend, Jack, shows signs of degenerative hallucinatory disorder, he is determined to help Jack cope. Jack's vivid and long-term visions take the form of an elaborate fantasy world layered over our own—a world ruled by the Wicker King. As Jack leads them on a quest to fulfill a dark prophecy in this alternate world, even August begins to question what is real or not.

August and Jack struggle to keep afloat as they teeter between fantasy and their own emotions. In the end, each must choose his own truth.
Meet Cute Club by Jack Harbon

Jordan Collins doesn't need a man.

What he needs is for his favorite author to release another one of her sexy supernatural novels and more people to sign up for the romance book club that he fears is slowly and steadily losing its steam. He also needs for the new employee at his local bookstore to stop making fun of him for reading things meant for "grandmas."

The very last thing he needs is for that same employee, Rex Bailey, to waltz into his living room and ask to join Meet Cute Club. Despite his immediate thoughts—like laughing in his face and telling him to kick rocks—Jordan decides that if he wants this club to continue thriving, he can't turn away any new members. Not even ones like Rex, who somehow manage to be both frustratingly obnoxious and breathtakingly handsome.

As Jordan and Rex team up to bring the club back from the ashes, Jordan soon discovers that Rex might not be the arrogant troll he made himself out to be, and that, like with all things in life, maybe he was wrong to judge a book by its cover.
If It Makes You Happy by Claire Kann

High school finally behind her, Winnie is all set to attend college in the fall. But first she's spending her summer days working at her granny's diner and begins spending her midnights with Dallas—the boy she loves to hate and hates that she likes. Winnie lives in Misty Haven, a small town where secrets are impossible to keep—like when Winnie allegedly snaps on Dr. Skinner, which results in everyone feeling compelled to give her weight loss advice for her own good. Because they care that's she's "too fat."

Winnie dreams of someday inheriting the diner—but it'll go away if they can't make money, and fast. Winnie has a solution—win a televised cooking competition and make bank. But Granny doesn't want her to enter—so Winnie has to find a way around her formidable grandmother. Can she come out on top?
The Black Veins by Ashia Monet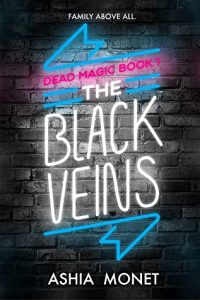 In a world where magic thrives in secret city corners, a group of magicians embark on a road trip—and it's the "no-love-interest", found family adventure you've been searching for.

Sixteen-year-old Blythe is one of seven Guardians: magicians powerful enough to cause worldwide panic with a snap of their fingers. But Blythe spends her days pouring latte art at her family's coffee shop, so why should she care about having apocalyptic abilities?

She's given a reason when magician anarchists crash into said coffee shop and kidnap her family.

Heartbroken but determined, Blythe knows she can't save them alone. A war is brewing between two magician governments and tensions are too high. So, she packs up her family's bright yellow Volkswagen, puts on a playlist, and embarks on a road trip across the United States to enlist the help of six strangers whose abilities are unparalleled—the other Guardians.
The Aurora Circus by Viano Oniomoh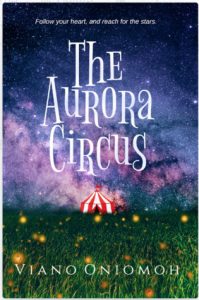 Follow your heart, and reach for the stars.

With all his friends' dreams suddenly simultaneously coming true, Ember Quinn is forced to realize he may not be as content with his life as he once believed.

In a desperate attempt to fill the void in his heart, he answers a spectre's vague plea for help, which leads him to the magical world of the Aurora Circus.

He definitely isn't going to the Circus because of a childish dream long buried, nor for the sexy, intimidating circus performer known as Pyro, who has just so happened to sweep him off his feet with a literal breath of fire.

When the spectre's true intentions are revealed, Ember is forced to make a choice: go back to his life of simple uniformity, or become the person he knows he is, but has always been afraid to be.
Running with Lions by Julian Winters

Bloomington High School Lions' star goalie Sebastian Hughes should be excited about his senior year: His teammates are amazing, and he's got a coach who doesn't ask anyone to hide their sexuality. But when his estranged childhood-best-friend Emir Shah shows up at summer training camp, Sebastian realizes the team's success may end up in the hands of the one guy who hates him. Determined to reconnect with Emir for the sake of the Lions, he sets out to regain Emir's trust. But to Sebastian's surprise, sweaty days on the pitch, wandering the town's streets, and bonding on the weekends spark more than just friendship between them.

Have you read any of these? What books did you read for Pride Month 2020? Let me know below!


Posted on: July 21, 2020 • By: Chiara