Queer Things I've Watched Recently is where I share everything queer that I've watched in the relatively recent past. I hope you find some queer things you're keen to watch!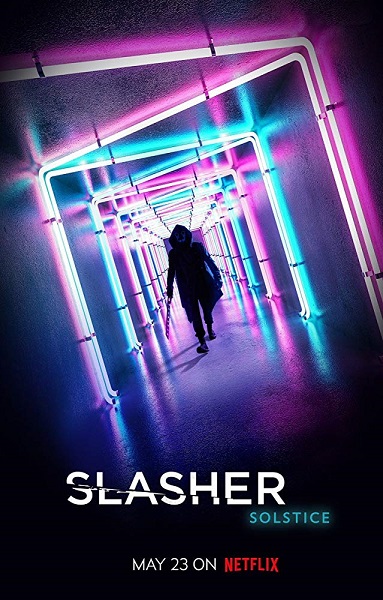 (source)
The Slasher series certainly won't be for everyone. To be honest it's one of the most graphic and intense horror stories I've seen (this includes the previous two seasons) so if you're slightly interested in watching this one I highly recommend looking up more about it so you can decide if it's for you! I can't say I exactly enjoy the Slasher series but I certainly look forward to every new season. I am a horror lover and this series really captures the essence of horror. There are moments I can hardly bear to look at the TV screen.
But anyway: this season of Slasher has several queer characters, and one of them is asexual! And uses the word. Which I thought was incredibly exciting. There are also gay and bisexual characters, as well. Be warned, literally everyone dies in every Slasher season so there is a bury your gays element but in my view it's not as awful as usual since it's not just the queer characters dying. It's everyone in the show.
(source)
Siren is one of the shows I'm currently watching and I am obsessed. It's not the best show I've ever seen but I can honestly say I am thoroughly enjoying it. Siren is about Ryn, a bisexual polyamorous (!!!) siren/mermaid (they do conflate the two in this show) who falls in love with Ben and Maddie, who are already in a couple. Maddie is biracial (Black/Native American) and obviously also bi and polyamorous, and Ben is polyamorous as well. I just! I AM LIVING FOR THIS QUEER SHOW. I don't know why more people aren't screaming about this so I can assure you that I'll be screaming about it again very soon *sunglasses emoji*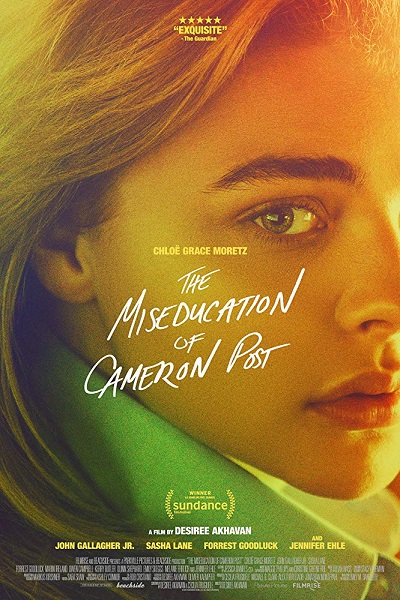 (source)
The Miseducation of Cameron Post honestly isn't a fave. I definitely appreciate its existence and the themes that it tackles but overall the movie just fell flat for me. There wasn't much of a storyline and when it finished all I could do was worry about the teenagers (I guess that is the youth worker in me). I think I might read the book as I feel like it would give more insight into Cameron as a character and her situation. But as it was I liked the movie but I didn't fall in love with it. Also, it's pretty tragic. Be warned that this isn't a cute film about queer kids. It showcases a lot of pain and grief and it will make you ache for the real kids who went through and still go through the horrible bullshit of conversion camps.
(source)
The Lizzie Borden Chronicles is a fictionalised mini series that follows Lizzie Borden after she was found not guilty of murdering her father and step-mother. I haven't actually finished this series as I had to return it to the library but Lizzie was super gay in the episodes I saw. Also super evil. Lizzie literally kills everyone that even slightly annoys her and you're left wondering if there's anyone she wouldn't kill. I'm keen to watch the rest of the episodes so I can see how it ends!
(source)
Geography Club is about Russell, a gay high school student who is not out to anyone. The story follows him finding his queer community, struggling with coming out to people, and also losing himself by trying to fit in. This movie definitely has its flaws (there are distasteful racist jokes, bisexual erasure, and a comment that could really harm trans viewers) but it has its cute moments, as well. I wouldn't say that it's a movie you need to watch but if you're a consumer of all things queer then I suppose it is worth a shot as it's one of few teen movies about a queer character.

So these are the queer things I've watched recently! Have you seen any of these? What queer things have you watched recently?

Ta ta for now,

Posted on: August 19, 2019 • By: Chiara