What: Chainbreaker (Timekeeper #2) by Tara Sim
Who: Sky Pony Press
When: January 2nd 2018
How: A copy of this novel was provided by Sky Pony Press for review via Edelweiss.
Clock mechanic Danny Hart knows he's being watched. But by whom, or what, remains a mystery. To make matters worse, clock towers have begun falling in India, though time hasn't Stopped yet. He'd hoped after reuniting with his father and exploring his relationship with Colton, he'd have some time to settle into his new life. Instead, he's asked to investigate the attacks.

After inspecting some of the fallen Indian towers, he realizes the British occupation may be sparking more than just attacks. And as Danny and Colton unravel more secrets about their past, they find themselves on a dark and dangerous path–one from which they may never return.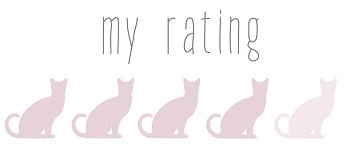 Even though Chainbreaker was released in the first few days of 2018 it was still one of my most anticipated releases of the year. Timekeeper is one of my favourite books so I was more than keen to see where Danny's story took him. Also, I knew there were going to be Colton chapters in Chainbreaker so… YES.
Unlike in Timekeeper, Danny was not the only POV character in this book. There were three: Danny, Daphne, and Colton. I thought I would be sad missing out on so much time in Danny's head, because I loved Timekeeper and that was from solely his perspective. But I ended up really enjoying both Daphne's and Colton's POV chapters, as well. They definitely added more to the story because each character was going through their own turmoil and their own arc.
Through Daphne and Colton's chapters I learned a lot more about them, because even though they were important characters in Timekeeper they were introduced and living through Danny's eyes. To know more about their history, their motivations, and their feelings was something I really enjoyed about Chainbreaker. I hope that their POVs are included in the next book because I would sorely miss them now!
Most of Chainbreaker occurs in India, and I found the descriptions lush and beautiful. Sim wrote India in 1876 so well that I felt like I was there. During the time of the book, India was British-occupied, and I think Sim handled the colonial themes incredibly respectfully. The discussions and conversations between characters were layered, and Danny confronted his own thoughts and privilege on multiple occasions. Additionally, I loved that the words in Urdu and Hindi weren't written in italics. They were just included in the dialogue without any othering. I'm not sure if Firestarter will be set in India as well, but at this point I don't much mind where the books are set because Sim introduces me to a new world with every book and I love it.
The only downfall of Chainbreaker was the loss of Danny and Colton together. I love these two so much but I had a feeling they wouldn't be together much in this book. There seems to be a second book tradition of love interests being separated and Chainbreaker was no different. There were adorable references (mainly in Colton's chapters) but that almost made me want them to be together more, instead of being happy to hear about their time together in Enfield. I JUST WANT MY BABIES HAPPILY TOGETHER.
Honestly, I don't want to say too much more about Chainbreaker because so much happens and it's better to leave it for you to discover. I'll just say that it was an amazing sequel and I'm excited and scared for the last book in this series!
© 2018, Chiara @ Books for a Delicate Eternity. All rights reserved.
trigger warning

death themes, use of ableist language, reference to death via explosion, explosions, animal cruelty, murder (graphic), reference to homophobia/misia, reference to injury caused by explosion, terrorism, racism, colonial themes, mother in psychiatric hospital, reference to death of father, reference to murder of father (torture), reference to police brutality, riots, heavy army presence, airship collision/attack/accident, attempted abduction, abduction, and seemingly terminally ill sibling (never fully disclosed)

Posted on: February 2, 2018 • By: Chiara