Books for Life is where I share bookish lists, recommendations, and favourites. You can also catch me talking about non-bookish things here, as well as my life outside of blogging. Today I'm talking about…
authors i'd love to collab with
I've always liked the idea of co-writing a book with someone. I think it'd be fun to share ideas and plots and thoughts, and also have someone right there alongside you on the treacherous journey that is writing a book. I've talked to a few writerly friends about collaborating, and we've gotten excited about it but then it has never eventuated. And because I'm a person who likes to dream big, here are authors I would absolutely love to co-write a book with. In a perfect universe.
k. ancrum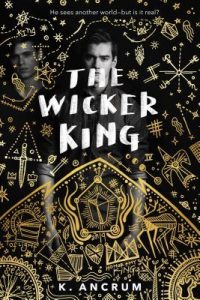 If you haven't already caught on to the fact that The Wicker King is practically perfection in my eyes and one of my all time favourite books ever then… IDK what to tell you because that's exactly what it is. To be honest TWK reminded me of a novel I've written, in the way that it is about two boys who are dependent on each other and adore each other in an almost other-worldly kind of way. So because of that and because of the fact I adored TWK so much I would absolutely love co-writing a dark, queer book with K. Ancrum.
hannah moskowitz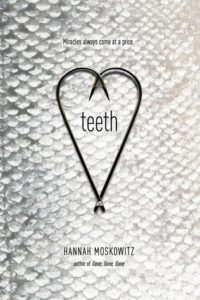 I have enjoyed every single Hannah Moskowitz book I've ever read. To be honest I don't have any particular reason why she's on this list except that her books are great and queer. Just like I hope mine will be. Also, I enjoyed the book she co-wrote with Kat Helgeson (Gena/Finn).
jandy nelson

Even though I've only read I'll Give You the Sun I love it a lot. I love how beautiful and flowery and prose-like the writing was in this book. I often gravitate towards quite flowery writing myself and I think it would be fun to see what would come about in a book written by two people who like that kind of writing. I mean, I hope mine would be as nice as hers *nervous laughter*
c.s. pacat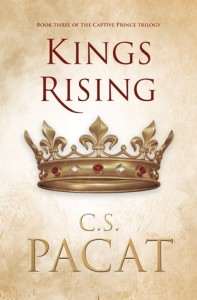 The Captive Prince trilogy is one of my all time favourites, but to be honest I would want to co-write a YA novel with C.S. Pacat. I would just love to create worlds and characters and ships (of course) with Pacat, and I think we'd get along since we chatted for an hour on Skype and had to cut it off because we were running over time. That bodes well, right? *sunglasses emoji*
v.e. schwab

I wouldn't be able to keep up with her but a girl can dream, okay??? I don't really have anything else to say about this dream collab except that it's Schwab and co-writing a YA or NA fantasy with her would be out of this world.
leah thomas
Ah, one of my favourite books ever *screeches* I have no idea what kind of book I'd like to write with Leah Thomas but I just want to. I've adored each of her three novels and I'd love to sit down with her and chat about her creative process (and also scream about how I need a third book about Mo and Ollie). Thomas is absolutely amazing at creating relationships between characters and it would be awesome to work with her to create relationships between each of our characters.
~
Notable mentions that I didn't include because I could never live up to their craft: Libba Bray (!!!), Alice Oseman, and Maggie Stiefvater. I mean, not that I think I can live up to the craft of the ones I mentioned but yaknow. Whatever.

Do you have any authors you'd love to co-write a book with? Let me know below!


Posted on: September 25, 2018 • By: Chiara